How to Get Your Butcher Store Online with an Ecommerce Website
July 6, 2022
5 minutes read
The global pandemic ushered in a new era of online shopping for groceries and meat. And my friends, the trend is still growing. As more than 61% of meat consumers switched to shopping for meat online, demand for online butcher stores is on the rise. Have you been thinking about getting your butcher store online with an ecommerce website?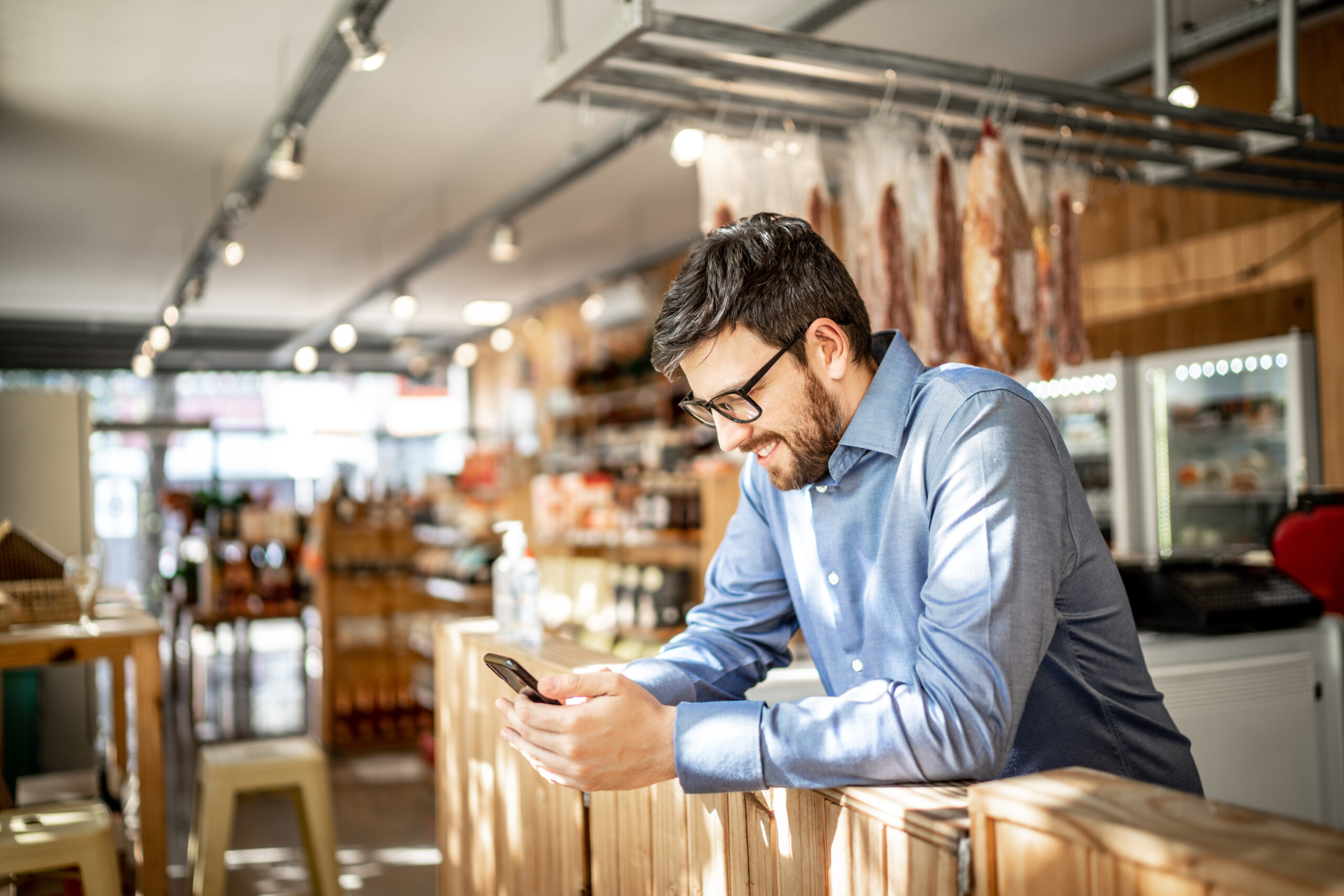 Do Butchers Surf?
Maybe most butchers don't surf, but they can ride the wave of online shopping to increase revenue–even in this unsteady economy. Customers who value the quality of your meat cuts and carefully sourced inventory appreciate the ease of online shopping and delivery. Additionally, they are more likely to have the resources to remain loyal to your butcher store in an unstable economy. Now is the time to recession-proof your butcher store by growing your customer base and competing with supermarkets and meat subscription services.
But We're Too Busy to Set Up Something New
If you check out our simple 3 Step Process below, you will see there are fast and easy ways to build and manage an e-commerce website. There are even turn-key options. So read on!
Step #1 Get an Ecommerce Website (Two Options)
The first step towards successfully bringing your butcher store online is getting a customized website.
Option 1: Hire a Website Designer
The price tag is the biggest consideration when working with a website designer or company to create an ecommerce website. It can be expensive! The cost can range from a few thousand to 10K or more. If you go this route, we suggest getting at least three quotes. Before approaching a website designer, outline the approximate number of web pages you will need in order to get an accurate estimate. First, you will have to fit into the web designer's schedule, so plan for it to take three months or more to have your website built.
Option 2: Select a Business Platform to Get Your Butcher Store Online Quickly
If fast and easy is more your speed, consider solutions that offer a custom website and a package of tools that bring your store online and help run back-office operations. Unlike a simple website, an ecommerce platform should be able to process orders and offer delivery, update and manage inventory quickly, and track customer information. Look for an ecommerce platform that is simple to use. A complete business platform like Promenade for Butcher Stores is designed to save you time and get your butcher store online quickly.
Whatever you decide, be yourself
Whatever option you choose for getting an ecommerce website, the design you choose should represent your brand. Use your brand colors, your logo, and your big personality. It is important that your product photos are professional-looking and display your offer in the best way possible. If possible, we suggest hiring a photographer and using photos of your store and products.
#2 Set Up Your Online Store
When your customers come to your brick-and-mortar store, do they get a friendly hello, a joke, and quick service? Well, you will need to offer a great online shopping experience too. People do everything on their phones these days, so make sure your online store is mobile-friendly.
PRO TIP: To increase the average order value (AOV), provide upselling and cross-selling of your products to encourage customers to add more relevant items to their shopping cart during checkout.
To create a good online ordering experience include features such as:
easy navigation
a quick ordering and reordering system
simple payment processing
product search
delivery scheduling
tracking options
#3 Drive Traffic to Your Website with Social and Email Marketing
Email Marketing Still Works in 2022
The point of social media and email marketing is to connect with your customers and send them on their merry way to your website TO BUY SOMETHING. Email marketing is one of the best ways to inform your customers about new services, products, and other offers. Email marketing still works and offers a great return on investment. Use emails to promote membership programs and coupons to increase traffic and customer loyalty. Or remind them that the big holiday is coming, and your store is there to help.
Social Media is More Social
Social media is a great way for people to get to know you, your company's story, and your values. Remember that people become loyal to people. Let your customers know you with behind-the-scenes photos of your staff and exceptional products. Write captions from the heart. 
Offering value on social media is always better than a simple sales post. For example, you could launch a month-long holiday campaign with your favorite recipes. Recipes provide something of value, and they have a personal touch. In each holiday post, include a link to your website and a call to action such as, "Order now by visiting (your website)." Add a link to your website whenever it is possible. Just remember that social media requires being genuine, friendly, and helpful. They will reward you with their love and loyalty. 
If you haven't set up a Facebook page specifically for your company, use our simple guide to Set up a Facebook Business Page.
Nice to meat you!
If you are wondering who we are, we're Promenade! Promenade is a complete business platform for local, small businesses. From flowers and food to liquor and butcheries, we can provide a custom ecommerce website, online ordering and delivery, social media and email marketing services, and back-end management. Promenade for Butchers was designed specifically for butchers. We can help you get your butcher store online quickly and increase revenue. 
For more tips on local business marketing and social media, head to getpromenade.com!