6 Ways to Attract Customers to Your Online Butcher Store
July 12, 2022
6 minutes read
With a steady increase in meat delivery, having an online butcher store has become a key strategy to increase your butcher shop's revenue. With inflation and rising costs, increasing revenue today requires growing your customer base and finding ways to sell more to them, which an e-commerce website can do in spades. As a local butcher shop owner, we know you are already super busy, and the need to stay competitive online might seem overwhelming. But don't worry, we are here to help. Keep reading because we have the ultimate six easy ways to increase traffic and bring more customers to your website!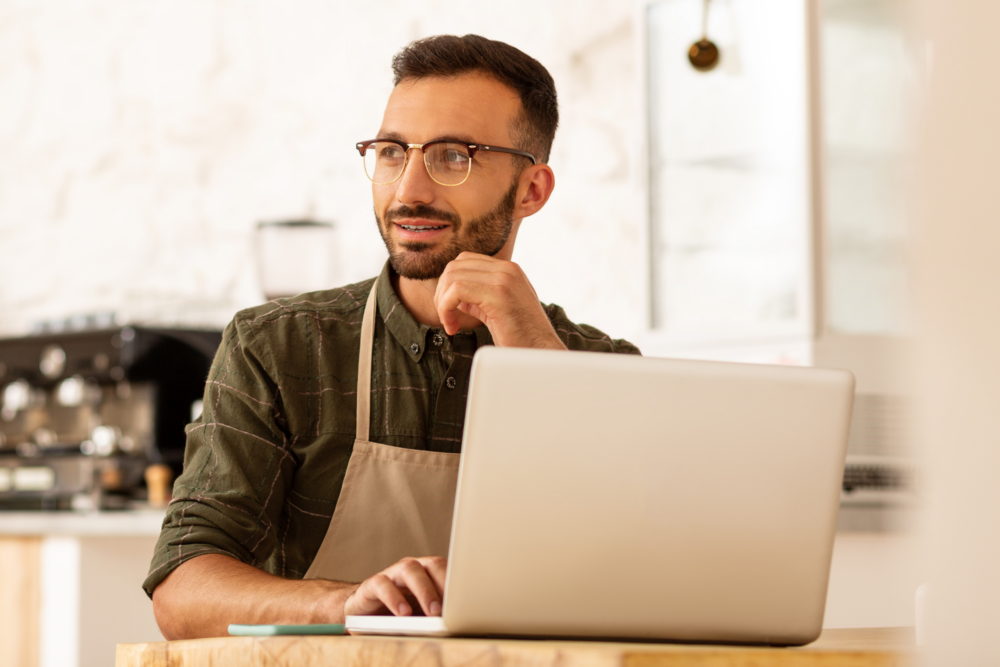 #1 Optimize Your Online Butcher Store
When someone searches on Google for "butcher near me," you want your butcher shop to appear on the very first page of Google results. In order to rank on the first page, your website must be SEO optimized (Search Engine Optimized). Additionally, your online butcher store has to be mobile-friendly.
A few other tips for your website: A clean-looking design makes your brand appear professional and trustworthy and increases the chances of attracting new customers. The checkout process must be easy and smooth to keep customers returning to your website. Finally, encourage regular customers to order ahead for pick-up or delivery instead of waiting in line–this will save you lots of time too!
#2 Set Up A Google My Business Account
Your business listing on Google might be the first point of contact between you and your customers. Did you know there is a tool from Google that allows you to manage your business profile? It's called Google My Business, and it is completely free. A Google My Business account will enable you to manage important information such as working hours, location and phone number, photos, and reviews. The more up-to-date and valuable information you provide, the more reliable your business will appear and the higher your chances of attracting new customers. You can even add a detailed business description to boost SEO optimization.
#3 Actively Ask For Reviews
Online reviews are becoming more and more relevant for any business. Research shows that more than 90% of shoppers look for reviews before shopping online. Having lots of good reviews on Google is a free and easy method to bring more customers to your shop. The most effective strategy is to ask for reviews regularly. You can find a link in your Google My Business account that takes people right where they need to be to write a review for your company. Share this link with your customers via text or social media. You can even add it to your email signature. Ask customers shopping at your brick-and-mortar store and offer to text them the link to write a review. How could they refuse?
#4 It's the Act of Giving – Offer Discounts and Promos
When you want to meet a new friend, you might suggest, "Can I buy you a cup of coffee?" It is a gift and an invitation to start building a relationship. Offering something to a potential customer is the same gesture: Get to know my business. Can we begin a relationship? The act of giving calls people to consider if they are interested in you too. Offering discounts and promos to first-time buyers on your new website is an effective way to drive more customers. Consider providing a deep discount or promos such as "buy one get one free." Or develop more creative offers such as "get your order for half a price on your birthday."
Pro tip: You can make a lottery on your website where visitors will be asked to put their email address first and then click the spinning button to get different discounts – from 5% to 50%. This is a fun way to attract new customers and, what is super important, to collect email addresses to your email list for future newsletters or promotions.
#5 Use The Power of Social Media
The audience on social media wants to be inspired, entertained, or educated. Make posts that do one of these three things to reach new customers and keep them engaged. Success on social media requires providing quality content. Don't let this scare you. There are easy ways to offer value on social media. For instance, consider posting your favorite recipe once a month. Share tips and tricks about meat preparation. You can also post genuine content about your store and employees to show your more personal side that people will love. Offering giveaways is also an effective way to attract new customers and drive them to your online butcher store. Whichever type of content you share, don't forget to add a link to your website so the customers can find your online store easily.
Pro tip: Through your Facebook Business Page, you can pay to boost posts while targeting the audience to your local area. A budget of $100 per month will significantly increase your reach to new customers.
Learn how to Set Up Your Facebook Business Page with our simple, one-page guide.
#6 Your Old Friend, Email Marketing
The importance of email marketing is a tale as old as time – well, as old as the Internet time. This digital channel is still among the most effective ways to increase sales among your existing customers. Emails quickly inform your customers about any offers or news and updates about your products. Be sure to write catchy subject lines and keep the text short. Create emails that are simple for you. For example, you could share tips for grilling the perfect ribeye steak. Mention your premium selection and that you cut the ribeye to any thickness they like. Always include a call-to-action like "Shop Ribeye Now," which should link to your website. Remember to avoid sending too many emails so your customers don't feel like you're spamming them. Weekly or monthly emails sound just about right!
You're busy. We get it. Setting up or managing an online butcher store might seem overwhelming. But you're not in it alone. We are Promenade, and we're committed to helping your online business thrive. 
Promenade for Butchers is an e-commerce platform designed specifically for U.S-based, local, independent butcher shops. We provide online ordering and delivery, social media and email marketing services, and back-office management. For more tips on increasing your business growth, head to getpromenade.com!