Grow Your Butcher Business
Did you know that over 61% of meat lovers have switched to shopping online in the last few years? 61 PERCENT! Which means only one thing: you have an incredible opportunity.
Put your butcher shop online… today. Fill out this simple form and set up your personal demo.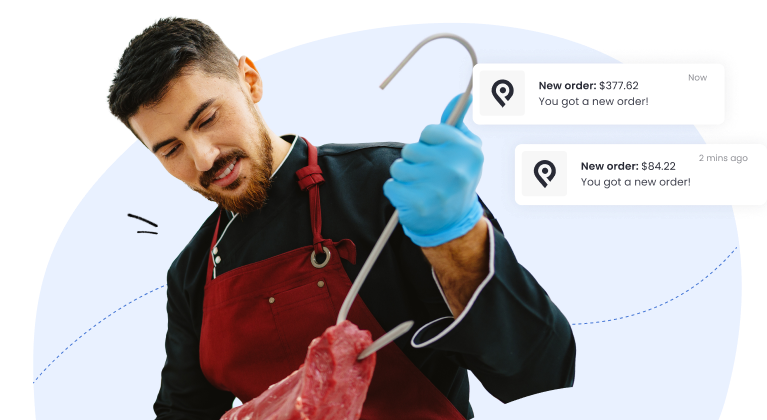 Measurable results for your business

average increase in
annual revenue

average increase
in AOV

average increase
in online orders

customer
satisfaction rate
SELL ONLINE
Online ordering, pick-up, and delivery made easy
You're missing out on huge revenue potential if you're not selling online! For over a decade, our Partners have experienced a 30% increase in annual revenue. Your SEO-optimized website will ensure your store appears in search results for your local area, driving customers to you. Best of all, the setup process is completely turn-key. We will customize your ecommerce website to fit your brand and showcase your products. Additionally, our email and social media marketing services attract new customers and keep you top-of-mind. With Promenade's complete approach to increasing revenue and building customer loyalty, your butcher or seafood store will thrive like never before.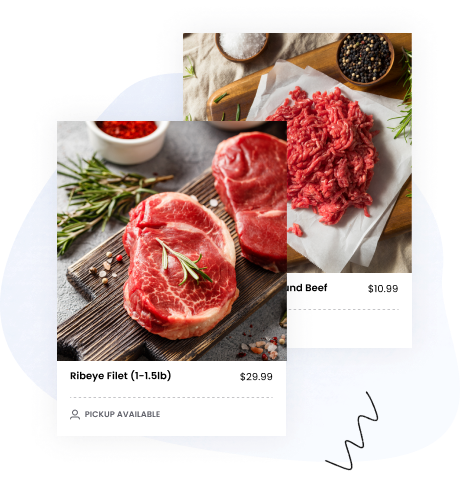 DELIVER
Build your revenue stream with delivery
Promenade makes delivery easy and seamless with flexible delivery options: self-delivery, third-party delivery, or in-store pick-up. We also handle any challenges that might arise: drop-off issues and after-order customer support.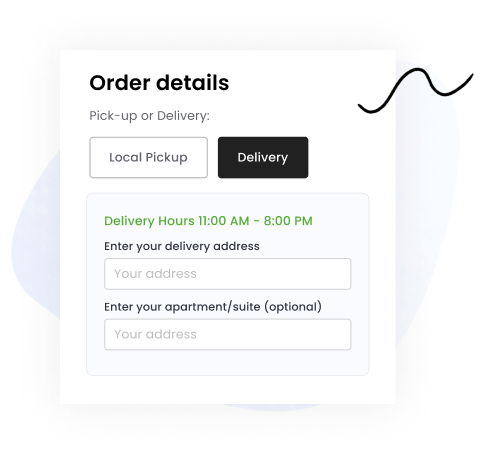 "I'm so happy with the number of orders I'm receiving on my own website because I know I have a way bigger margin on my website in comparison to third-party apps."
Promenade Partner
"Working with Promenade has been such an easy process from the beginning. They were able to build us a beautiful and interactive website that makes ordering online easy and fun to use!"
Promenade Partner
"Promenade has been key to the development of our second location. As a part of our core values, we don't believe in using third-party services for online delivery and carryout. They have been instrumental in making that possible for us!"
Promenade Partner