Healthy Food Restaurants and Being Green is in: How Restaurants can Meet the Demand
January 29, 2023
5 minutes read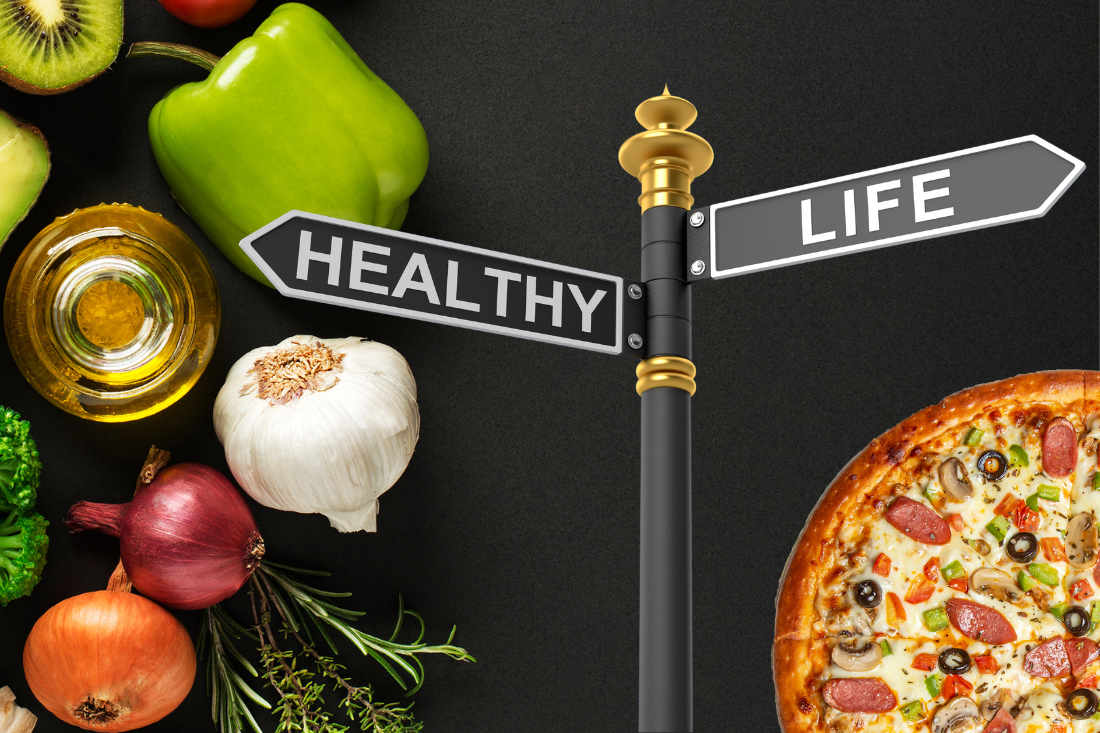 Healthy food restaurants are becoming more and more popular. The trend started gaining popularity during the initial phases of the Covid-10 outbreak. However, as life returns to the pre-pandemic normal, healthy eating trends are not slowing down. Another thing that drives current consumer demand is a shift towards sustainability and green practices. These two trends fit very well together and are most often connected to the newly praised focus among consumers – the emphasis on wellness and well-being. With Millennials and Gen Z entering the restaurant market, this focus is permanently in the spotlight. Recent research showed that 52% of consumers report following a diet or an eating pattern, most often "clean eating", and believe their food and beverage purchases impact the environment. 
They say that the golden rule for any successful business is to put yourself in your customers' place. If you are a small restaurant owner, it is vital to understand and meet your customers' wants and needs. Otherwise, you might be losing customers to your competition. If you wish to know how to implement the upcoming consumer trends and increase your revenue, buckle up, you're at the right place. 
Offer More Plant-based Meals 
If you are a pizzeria owner, why stop with Margherita? Don't be afraid to explore and experiment with different plant-based pizza toppings. If your restaurant offer is primarily meat-based, we advise you not to skip this step either. There are plenty of meat alternatives on the market you could add to your menu and expand the offer to fit the new consumer needs. Customers who wish to eat healthily also pay attention to other ingredients, such as sugar or wheat flour. And they avoid highly processed foods. To adjust your offer, try adding meals with alternative sugar and flour, and emphasize the meals that are not highly processed. Low-fat, low-processed, low or no-sugar food is your leading player. 
Reduce Plastic Usage
It goes without saying that plastic usage is harmful in many ways. At the same time, it's challenging to avoid using plastic when you operate food delivery. But there are little things you can do to reduce the use of plastic. Consider these:
Switching to biodegradable straws

Offering your customers the choice not to receive disposable plastic cutlery when ordering food

Offering your customers the option to bring their coffee mugs for takeaway 

Switching to reusable or biodegradable packaging for some products
Of course, embarking on the plastic reduction journey can be genuinely challenging and complex. But these might be some of the first steps you can take towards it. You don't have to think big right away. Consider choosing only one thing you can implement. The conscious customers will surely appreciate even a tiny step your restaurant takes towards sustainability.
Support Local Food Production 
Being a healthy food restaurant also means supporting local and organic food production. Supporting local is an easy step for a small restaurant since small restaurants usually have smaller supply chains. Local food production also means more sustainable practices, as transportation lines are shorter. If you are already getting your goods from other local businesses, emphasize this through product advertising or on your menu. 
Be Transparent
Information is key. New consumers want to know what they are eating. Make sure to be transparent about your food offer. Point out what meals are vegan, vegetarian, gluten-free, and sugar-free. List all ingredients, mark the organic ones, and educate your servers so they can assist the customer with any questions. 
Pro tip: You can put some extra work into creating your menu by listing the nutritional values (for proteins, fats, and carbohydrates) for all your meals. This will show your customers you take the focus on wellness seriously. 
If You're a Healthy Food Restaurant, Advertise Your Offer
Last but definitely not least – is the importance of marketing. If you implement these changes to meet the new customer needs, but if you don't brag about it, how will they know? Advertise your latest offer on all your marketing channels: social media, email marketing, and in-store. Offer discounts for new, healthier meals, and tell your employees to promote them to dine-in customers. Remember to mention all the steps you're taking towards being a healthy food restaurant and a more sustainable business. 
A Wrap-up
The rising demand for healthy food restaurants and sustainable business practices can be met by implementing just a few changes. You don't have to opt for an only-healthy meal offer, especially if you are already an established business. However, it's essential to consider meeting this demand as it shows no intention of slowing down. Embracing the new conscious customer will show you are in line with the contemporary market shifts and will bring more people to your restaurant. If your restaurant's food offer is completely different than these upcoming trends dictate, you can always consider making a small change and offering a few healthier options. This, too, will bring you closer to new customers while keeping your restaurant's authenticity.
If you are wondering who we are, we're Promenade for Restaurants! We've solely focused on helping local, small businesses thrive for over twelve years. Promenade is an e-commerce platform that provides local restaurants with:
custom branded website

online ordering and delivery

social media and email marketing services

online reputation management (more good reviews)
…and much more.
Learn more about Promenade for Restaurants and growing your business.