Advantages of a Website for Small Businesses
May 31, 2022
4 minutes read
Considering getting your business online for the first time? Wondering what exactly are the advantages of a website? As a small business owner, you want to grow a loyal customer base and steady revenue. Here we look at five top benefits to help you decide if a website is worth the investment,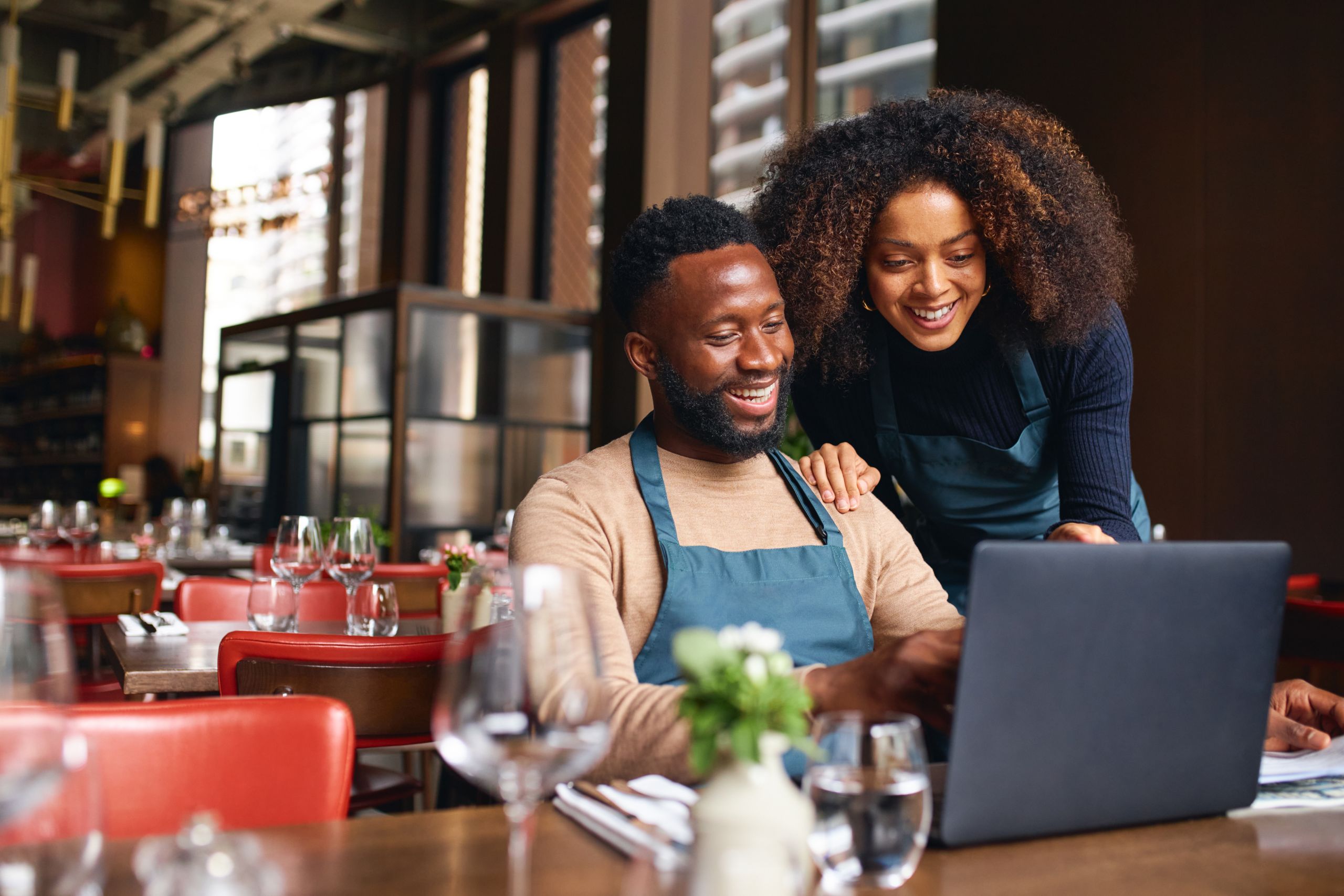 Top Five Advantages of Having a Website
Online presence is significant if you want to put your local business on the map. From increasing brand awareness and loyalty to showcasing your products and services, here are the top five reasons your small business needs a website. 
#1 Find New Customers
The number of digital shoppers in the US keeps increasing every year, with last year's numbers climbing to 230.5 million! A 2018 poll shows that 43% shop online regularly, while 25% make an internet purchase at least once a month. 
Even if you have a brick-and-mortar location, without a website, your business could be missing out on hundreds if not thousands of dollars in sales each month. What's more, having a website makes your business visible to search engines. When your website ranks on browsers like Google, Yahoo!, and Bing, that popularity translates to web and foot traffic.
#2 Credibility
A 2021 survey conducted by portfolio website, Visual Objects, found that 76% of consumers visit a business's website before seeing it in person. When your business doesn't have an online presence where potential clients can access basic information, like your address, phone number, and product offerings, there's a higher chance they'll move on to a competitor who does. 
Credibility Tip: Consider asking for and posting customer reviews on your website. A survey by BrightLocal found that 73% of people say positive customer reviews make them trust a business more. 
#3 Establish Your Business as a Leader
Your website isn't just a digital extension of your business; it can be a resource for educating customers and establishing yourself as a leader in your industry. 
When you have a business website, you have another way to reach people. You can share news and information, craft blog articles relevant to your audience, and upload multimedia like podcasts or behind-the-scenes videos. Creating content is also one of the most affordable ways to Search Engine Optimize (SEO) your website, so people searching find you first. 
#4 Showcase Your Products and Services
Your business website is the equivalent of a sales presentation. It's a hub for you to highlight what your unique value proposition is over competitors. 
Product Showcasing Tip: To make sure your website stands out, invest in high-quality photos and video. That's especially true if your business is visual. Ideally, you want to post relevant, colorful images that capture the attention of your visitors. It's essential to be mindful of image size and resolution. Videos and photos that take too long to load can negatively affect the user experience.
#5 Take Online Orders To Increase Revenue
According to the US Department of Commerce, during the third quarter of 2021, online transactions accounted for 13% of total sales. In the coming years, that number is expected to grow significantly. Because of this, a website that allows customers to place orders creates an incredible opportunity for growth. Promenade Partners, for example, have seen an average of 20% to 30% revenue growth with an e-commerce website over the last decade.
In reality, there are lots more reasons to have a website. But we hope our list of the top five advantages helps you decide if it is worth the investment. Remember that, these days, there are many ways to get your business online that are easy and affordable. Go for it!
If you would like to learn more about Promenade, book a demo to see how we can help your business grow.
With Promenade's all-in-one solution, you can easily get a custom website, sell online, deliver, and have help marketing.