Budget-friendly Pet Store Marketing Strategies
April 14, 2023
7 minutes read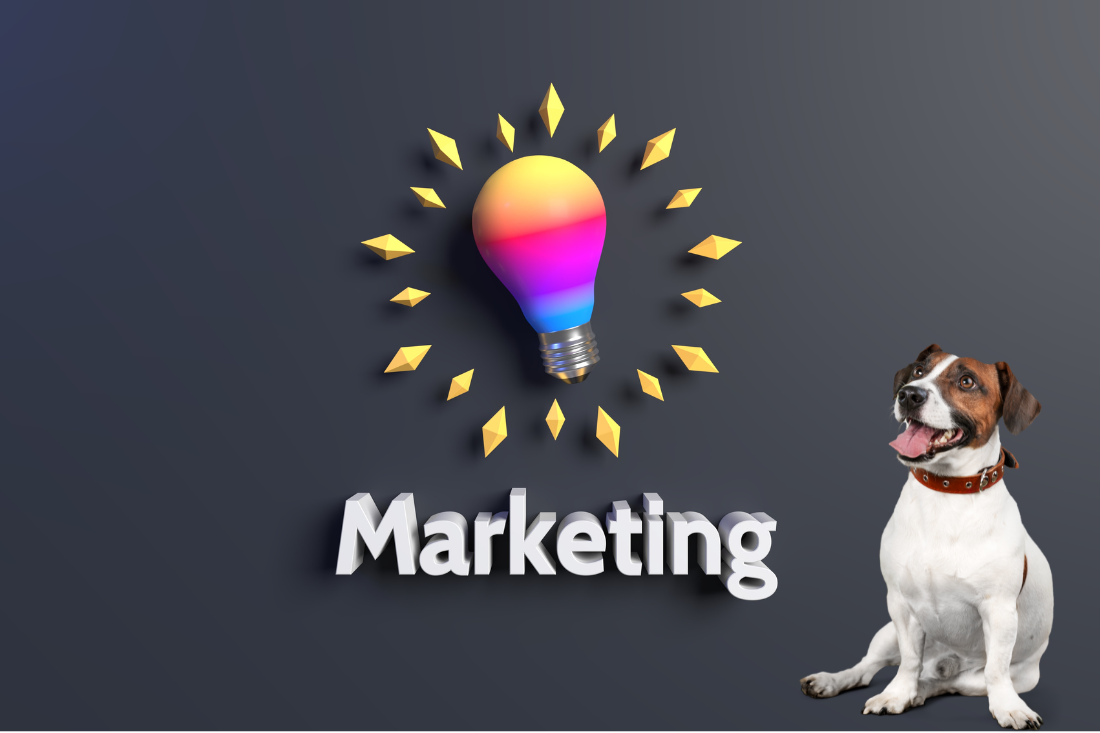 In a competitive market, small pet-related businesses need budget-friendly pet store marketing strategies to be on par with the big dogs. In this article, we present the four most productive promotional strategies that will put your pet store on the map without making a dent in your bank account. Learn how to use online resources to create a solid digital brand with a following of customers who appreciate you not only for your products and services but your creativity, values, and knowledge as well. 
#1 Email Marketing Is the Most Inexpensive Yet a Highly Effective Outreach Strategy
Email marketing is one of the most overlooked promotional strategies and yet one of the most popular ways of communication in our digital lives. At this moment, there are more than 4 billion people who open their email inboxes every day, and by 2025, that number is expected to increase to 4.6 billion people! Additionally, statistics show that for every $1 business spends on this outreach strategy, it generates $42 in revenue. 
So, not only is email marketing an excellent way for an underdog business to reach thousands of people, but it's also an extremely effective and inexpensive route! If you're considering introducing email marketing, here are a few email topic ideas that'll help materialize your vision: 
New product blasts

– When a new product, website feature, or service you offer has become available, you should make it known! Let your customers in on what's happening with your local pet store through weekly, bi-weekly, or monthly newsletters.

Surveys and pools

– Even when nothing is happening, remind customers of their favorite place to shop. And although your shop is all animal care, sometimes it ain't bad to kill two birds with one stone – in this case, by staying in the minds of your customers and upping your store game with their feedback. Send surveys and pools to find out what products and services your customers need and want, why they shop at your store and gather any other relevant information that can help build a brand that is customer-centered.

Sale emails

– Who doesn't enjoy a good bargain? Bring more people to your store, whether it's the brick-and-mortar shop or your online storefront, by sending out an email about any lowering of your products' prices. There's no doubt that your customers will click on an email with a subject line stating that their necessities are on sale! 

Inventory updates

– Whether you're letting your customers know about a product that is low in stock or about a fresh batch of their pets' favorite products, customers will find this info relevant. Push sales with stock updates, and clear your inventory for new products, especially during the holiday season when specialty items are on the rise. 
#2 Social Media Is the Bread and Butter of Pet Store Marketing
As a pet store owner, you have a solid card to play when it comes to digital marketing – and that is the fact that everyone loves pictures of cute animals. Since social media channels allow you to post adorable content of furry friends, your Facebook and Instagram pages will be easy to grow in an organic way.
Social media is one of the main channels customers use to find information about products and services in their vicinity. By creating engaging digital content, posting it regularly, and of course, using hashtags to reach new followers, you're bound to see growth in revenue and customer scope in no time. Here are some recommendations on good pet-related social media posts:
Pet of the week

– Your followers adore animals, and they'll love pet-centered content! Make the most of their interest by taking photos of pets from your customers in your store, and even ask followers to send you pics of their cats, birds, and dogs through social media. Every week, post a photo of one furry client and make sure to tag their owner so that the post can be shared further. Not only will this post get you a lot of likes and thus increase your reach, but it will spread the word about your shop in the local community!

Animal care advice

– Pet parents are always searching for ways to care for their furry babies better! Share some helpful tips and advice on pet care with your followers to position your brand as one that cares. You could share tips on anything from food recommendations to details on how to groom pets in a healthy manner. 

Product spotlight

– Whether you just put out a new brand of dog toys, have cat treats on sale, or have just gotten a fresh shipment of bird food, your customers will want to know about it. Update your social media with weekly product spotlights, recommendations on how to use them best, as well as highlights of rare products that can be found in your store.
#3 A Local Business Is Nothing Without the Local Community
Small businesses need to work together to succeed! Rather than looking at other pet-related businesses as your competitors, try promoting them. Networking with other local pet businesses such as your favorite veterinarian or grooming salons in your community can really help spread the word about your shop. Not only will this create a positive brand image, but the chances are, these small businesses will promote you back, getting you new customers in no time. Create your network over social media, through email marketing, and even by making posters for your brick-and-mortar shop.  
Pro tip: The pandemic made a lot of us forget about events, but open door days at your store are a phenomenal way to make your business stand out. Invite other pet-related business owners and employees and, of course, all of your customers with an email blast about a store event. This will be an opportunity for people to share knowledge, experience and interests, and for you, an opportunity to sell products at reduced prices, give out free gifts with your business cards, but most importantly – mingle with the community. In no time, your store will become an adored hub for animal lovers!
#4 Put Your Store on the Digital Map
As a small business owner, you should make the most of the available resources – especially those that are cost-free. A Google Business Profile is one of such free services that helps promote your business over the most extensive search browser. 
An optimized GMB profile brings your business over a thousand views over the course of a month, as it helps anyone in your vicinity find your store when searching for pet shops near them. Some of the most important things you can do to make a strong GMB profile and put your business on Google's map are:
Writing the

From the business section

on your profile

Updating your Google Posts at least once a week

Posting adequate images and videos regularly

Asking for reviews and testimonials from clients
Pro tip: Although a Google Business Profile is the most crucial listing you can have online, it's essential to get listed on as many online listings as possible. Once you've created a GMB account, we recommend looking for local online directories that might bring more people to your store. Here are a few recommendations for listings you may be interested in:
Yelp

Foursquare

LocalPages

Local.com

SuperPages

Manta

Patch
Ready to streamline your pet store business by 50% and empower it for growth?
Book a consultation to see how Promenade can help your business thrive.