How to Choose The Best Website for a Small Business
August 15, 2022
6 minutes read
Creating the best website for a small business can be challenging when you don't know where to begin. To help you establish your online presence, we've crafted a list of questions to help you find your path to success. In this beginner's guide, we'll teach you how to navigate the process of crafting a website so you can come out the other side with a user-friendly e-commerce that won't strip you of your savings.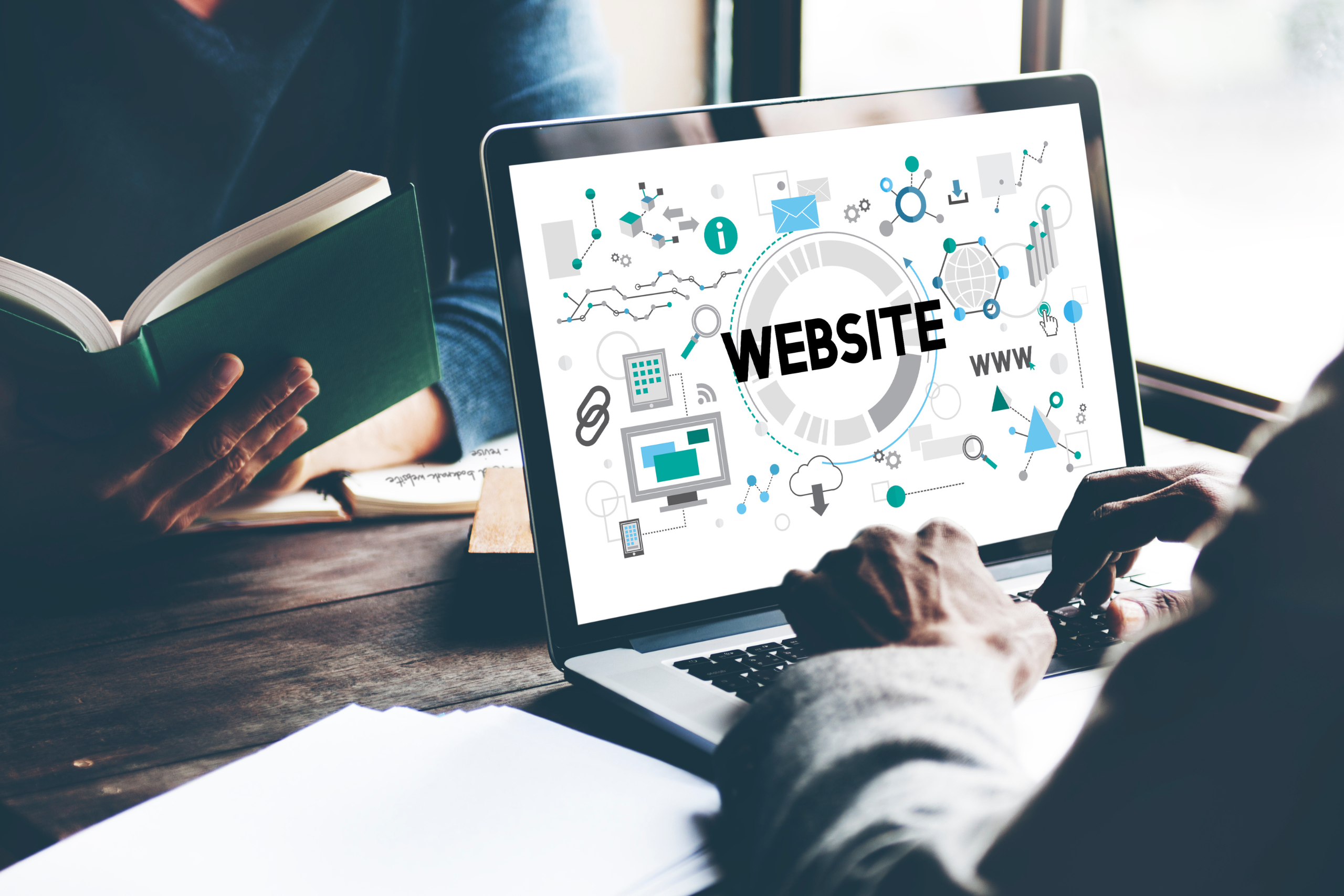 #1 What Is the Purpose of Your Website?
First, decide what the goal of your website will be. For example, are you creating a website to get folks to your brick-and-mortar shop, or are you trying to get more customers to purchase online? Do you want visitors to request a quote or a demo, or are they coming to your website to view your online portfolio of past work?
The truth is, there is no one universally accepted website template or design that will fit every business's needs. Depending on your goals, main product or service, and the look of websites your customer niche is used to, some websites will perform better than others. So, before you start building your online presence, make sure you have an idea of what the best website is for your small business.
#2 What Will Your Website Domain Name Be?
Whether we like it or not, names are a huge part of identities – personal or business. That being said, your domain name (or your website address, to put it plainly) is a crucial port for traffic to your website. To make sure your domain name works for you and not against you, try following as many of the following rules as possible:
Your domain name should coincide with your business name

Make sure your website address is short, easy to remember, and logical to spell

Use a popular extension. If you can, use a .com extension

Don't input numbers and special characters into the name 

Search Engine Optimize (SEO) your website address by including keywords and a location name
#4 What Does Your Website Need To Include?
Before determining how to have your website made, figure out how complex your website will be. A good exercise for this is to create an outline of the website's menu. Your menu should contain the following elements. Design your menu with the ones that are relevant to your business:
Homepage

About 

Services/Products,

Shop

Careers

Blog 

Contact 

Privacy policy and Terms of use

Any additional pages relevant to your business

Next, envision a design that will stay with your customers. To leave a lasting impression on any visitor, try implementing these tips:
Research the competition to see what their websites contain

Find a website you love the look of to model your's after

Choose a few colors and fonts to use across all pages

Create visible Call-to-action buttons on relevant pages
#4 How Will You Get Your Website Built?
When it comes to materializing your online presence, the most critical question is how you will get your website built. First, think about how complex your website will be. For example, an eCommerce website (which sells online) is more complicated to create. Decide how much you can spend and when you want to launch your new website. Lastly, make sure you are getting a website that is mobile-friendly. In fact, 57% of users said they would not recommend a company if their website performed poorly on mobile devices. These considerations will help you choose between the three most popular options: 
A DIY website

– In the contemporary world, you no longer have to be a professional programmer to create a site of your own. With website builders like Wix, Weebly, and Squarespace, you can create a website that will host your important information without much effort. However, if you want a website that can sell online, has many pages, or needs complex elements, a DIY site will probably not work for you (unless you have a lot of experience building websites). 
Designed by web developers

– While DIY websites give you limited design options, hiring web developers to build your website provides the freedom to envision anything you want for your site. You can also feel more comfortable that you will get a website that functions well. However, hiring website developers is the most expensive of the three options. Get quotes from a few companies or freelancers because a designed website can cost anywhere from a few thousand to $10,000 or more. Also, ask how long it will take to get your website online. If you find yourself behind a long line of customers waiting for their websites, it could take several months for your website to be complete. 
Part of a package for your industry

– Companies like Promenade can provide a premium e-commerce website for small businesses in your industry as part of a subscription package. Typically, an all-in-one solution like this gets you online quickly and offers ongoing customer support. Sometimes a package offers the best website for small business because they are made specifically for your type of company with any advanced feature you will need, such as an online shop. With reasonable monthly fees, this is an excellent option for those who don't want to spend thousands of dollars upfront for web developers to create a premium website. An industry-specific website package is tailored to have the look and features of the best websites for a small business in your industry. Often, packages come with additional support and benefits. For example, Promenade offers ecommerce website solutions that include email and social media marketing done for you. Promenade has four business solutions that are designed specifically for their industry: florists, restaurants, beverage stores, and butcher shops. Promenade even offers a POS system for florists as part of their BloomNation solution. We suggest getting a demo for your top choices to get a clear idea of the difference between them.
#5 How Will You Keep Your Site Optimized and Updated?
Once your website is live, maintenance becomes your biggest challenge. But don't let these tasks scare you – you've already done the heavy lifting. Website developers often offer to keep your website updated for a monthly fee. Industry website packages usually have maintenance as part of the included benefits. However, updating and maintaining your website will be up to you if you choose the DIY route. 
We hope this article helps you on your path to a website. And remember, investing in a good website will yield returns in new customers for years to come.
Creating and maintaining a website isn't always easy, especially when you have an entire business to run! If you feel like the aforementioned questions may be too difficult to answer, it might be time to ask for some help. Don't be afraid to delegate. Find out how Promenade can help you establish a professional, not to mention an inexpensive online presence. You don't have to do everything alone – life is so much easier with a great partner by your side!