How to Ignite Business Growth in 2023
October 10, 2022
5 minutes read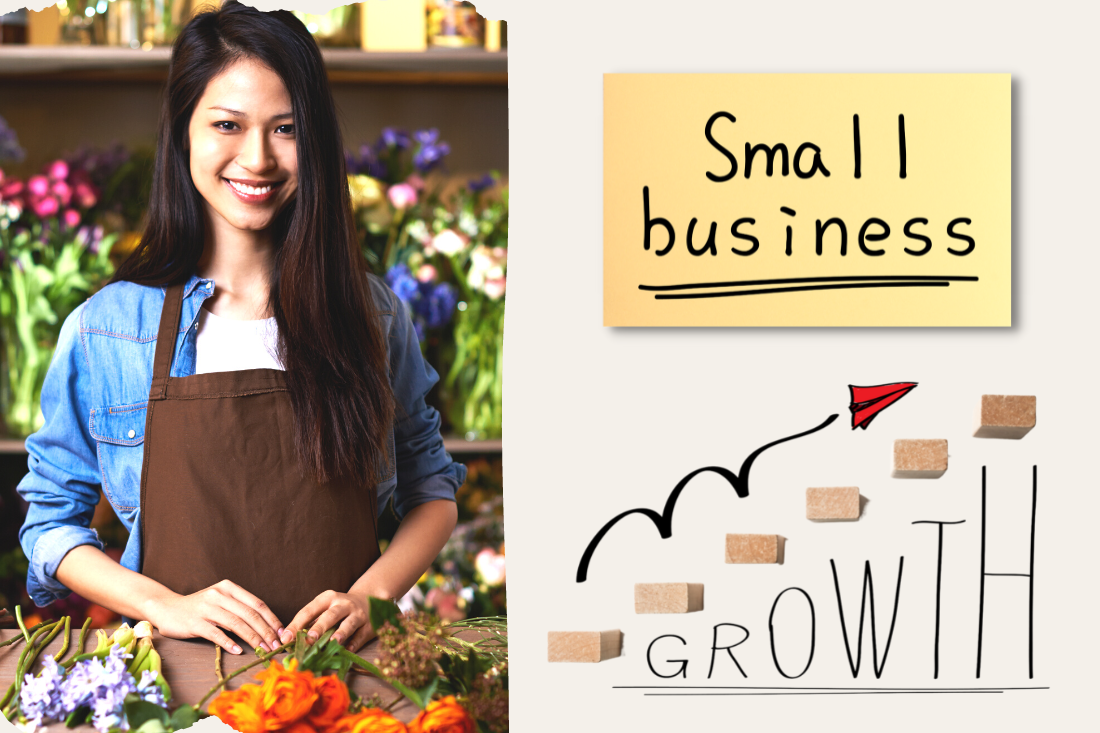 If you're looking to ignite business growth in the following year, we have some good news for you: the IMF projects that small businesses will experience growth next year,  despite the slow-down of the U.S. economy. However, it's better not to leave expansion to chance but do what's in your hands to make the most of next year. Here's our advice on how to ignite growth as a small business in 2023.
Learn From the Past Year's Performance
You know what they say: we are products of our past, but we don't have to be prisoners of it. No matter how your business performed last year, 'tiss the season to reflect on and learn from both the last year's triumphs and mistakes. 
Undertake an analysis of all your products and services to see which ones brought you revenue and which stopped turning a profit. Once you have a list of services and products that underperformed, it's time to reassess. 
Consider lowering the costs and resources needed to provide these underperforming items or even cutting them out completely. Redirect the freed-up resources to obtaining more goods and services that perform better. Or direct them into increased marketing for popular offerings and spike their popularity further.
Pinpoint Key Relationships And Nurture Them
No business– big or small–can thrive without other people. Even if you practically run a one-man show, try to recognize the key people who contribute to the success of your business. These people could be your suppliers, employees, or customers. Think outside the box: a critical relationship could be a marketing agency you've employed or the delivery service that helps your e-commerce. Think thoroughly about which key relationships influence your business growth the most, and do your best to foster them. 
Ways to show gratitude in key business relationships:
a thank-you letter

responses to positive customer reviews

giving your own positive review of vendors or supplies

In-person compliments or a simple thank-you 

special discounts or a free item to loyal customers 

a raise or bonus, day off, or a gift to employees
A little bit of effort will go a long way toward the smooth running of your business. There's an old saying that goes, "When eating fruit, remember who planted the tree." 
Clear Messaging Is the Pillar of Business Growth
The beginning of the year is the perfect time to re-evaluate your marketing and messaging. Does your messaging differentiate you from the competition and convey that you provide the solution to their problem?
It's not always about having the best product. Most often, it's about showcasing it as the best, least expensive, or easiest to use. To see more sales next year, make sure you're communicating your Unique Value Proposition (UVP). This article from Harvard Business School can help you define your company's Unique Value Proposition.
Agility Is the Bread and Butter of Small Businesses
If we are to make another comparison between small and large companies, it would be that, unlike huge businesses, one of the key strengths of successful small businesses is their ability to quickly adjust to any triumphs, failures, and overall – changes that arise.
However, the most successful businesses have a secret: their spontaneous adaptation is predicated on meticulous planning. Only with at least a year of planning can you adjust quickly when the time calls for it. Here are some aspects of your business we recommend planning for at the beginning of the year in order to see your company thrive through it:
Essential Business Practices to Plan for Next Year
Consider who you might need to hire and plan ways to retain good employees. This free course from SBA on

Employee Recruitment and Retention

can get you started. 

Access data that is free to you and learn from it. Facebook offers free data that can tell you what posts perform best or when people engage most.

Google Analytics

is a powerful, free tool that gives you a wealth of information about your website, including how people find your website. Use these tools to figure out what marketing efforts work best, then stick to what's most effective. This awareness will save you time and money and focus your effort on what works to spike business growth. 

Get informed on industry trends and incorporate the findings into the upcoming year's business plan. Knowing that supply shortages are expected to continue, for example, can help you prepare for pricing changes. Knowledge is power, as they say. Additionally, stay informed about new technology that can help you automate business processes, save money, or offer more value to your customers. 
Staying competitive can be challenging, especially for small businesses. 
Discover how Promenade serves is an all-in-one solution that covers your marketing needs, website, online sales, delivery, and back-office management, all with top-notch customer support. Book a consultation today and join thousands of businesses who've already chosen Promenade as their Partner!