How Online Marketing Can Change the Future of Your Butcher Shop
March 20, 2023
5 minutes read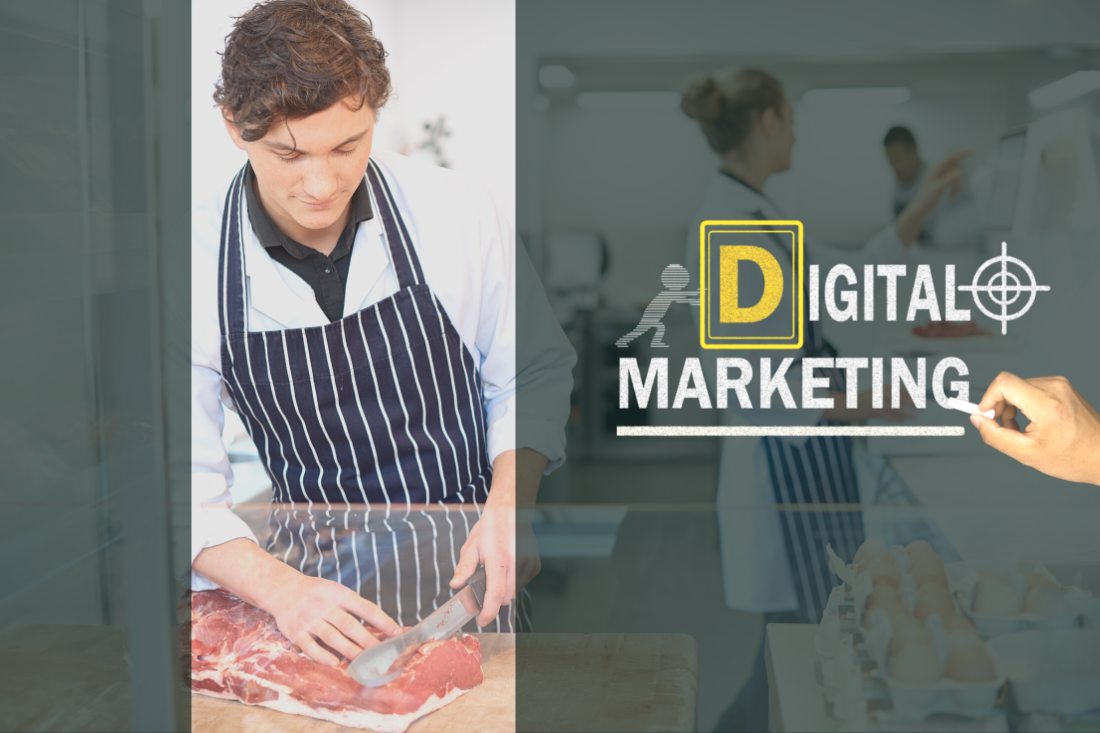 Online marketing for butcher shops? Some may scoff, but if you're reading this, you know the online world is here to stay. People are no longer coming across local businesses on their daily walks or hoping to get their steak recommendations from friends or colleagues. Rather, it's the online sphere most folks turn to for reviews and inspiration. Online marketing for butcher shops just can't be ignored, especially with Gen and Millenniums now making up the majority of the buying population!
Research shows that not only do 61% of all US meat shoppers purchase their meat online, but 51% of all US meat shoppers turn to sites like Google, YouTube, and TikTok to find recipes and cooking tips. So, if you want to bring a portion of them to your butchery, here's how online marketing can help your butcher shop grow.
#1 Make Your Butcher Shop Know Through Low-cost Online Marketing
A thriving small business of any kind relies on creating engagement with its audience. Most shoppers today purchase online, and 74% of all consumers head to companies' websites as their first line of research. That's why, if you want to expand your pool of clients, you need your own website.
SEO-optimized websites with consistent branding and a beautiful, user-friendly design can drive 1000%+ traffic to your e-commerce. Additionally, good branding and a consistent digital presence will help put your business on the map and make it recognizable to anyone who comes across it, making it that much easier to get more customers. 
#2 Attract Consumers By Showcasing a Vast Selection of Meats Online
The best way to bring new customers to your store is by showing them what makes your butchery special, and when it comes to a meat business, your main advantage is a vast selection of quality meat. 
Even if you have all the best stakes in the world, that won't matter much if nobody knows about them. So, use your online channels of communication, like your website or social media, to showcase the cuts that differentiate your business from the rest. 
Pro tip: Shoppers are always looking for new interesting options. Here are some ideas on cuts that'll put your butchery on the map:
Exotic meats

– anything from buffalo steaks to alpaca burgers can put your business on the map

Lesser-known (and cheaper) cuts

– teres major, beef shank, and chuck steak are all great alternatives to more famous, more expensive cuts

Vegan options

– as more and more people go plant-based, be a rare butchery where they can get any option they'd like 
Extending your meat range and highlighting special cuts that are difficult to find can make a whole difference for the visibility of your business!
Your Google Business Profile now allows you to add "Products" to your listing. You can add photos and even a link to "buy now" if you have an eCommerce website where people can order online. Take advantage of your free listing on Google. Google rewards businesses that add to these new categories and makes their listing more complete by putting them at the top of local searches. Being at the top of search results = MORE NEW CUSTOMERS! And this is free! For instructions on how to add Products to your profile, check out our Butcher Shop's Guide to Optimizing Your Google Business Profile.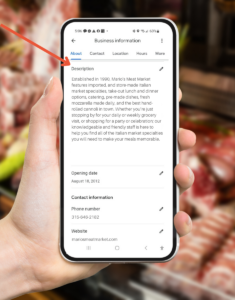 #3 Stay Top of Mind With Customers Over Social Media
You know what they say: Out of sight, out of mind. Well, it works the other way around as well – both social media users and social media algorithms, appreciate accounts that post regularly. 
When it comes to social media, consistency is sometimes as important as quality; to be frank – sometimes it can be even more critical. Of course, that doesn't mean you should post irrelevant content your audience might find spammy. However, it does mean that published posts are way more valuable than perfect (unpublished) ones.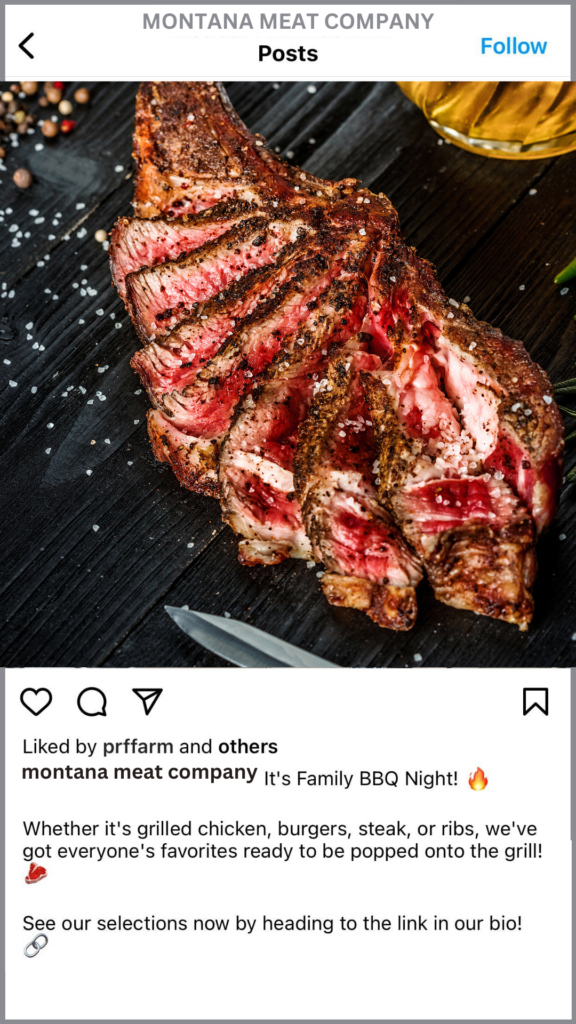 If you're finding it pressure-inducing to always post original content, we feel you. When the store is busy, and you don't have the time or the inspiration, turn to other resources. Share cool meat recipes that incorporate the cuts you sell, and link your product within the post. You can also turn to simple Instagram stories such as Either-Or Games, Polls, and fun Quizzes that will have your audience involved, and still put your business in front of their eyes. 
If you are wondering who we are, we're Promenade for Butchers!
Built from the ground up for local butcheries, Promenade for Butchers is the #1 way to streamline and empower butcher businesses.
The all-in-one solution provides each store with:
custom website

the ability to offer online ordering, delivery, and pick-up

automated marketing engine

social media content

customer review management and much more
Visit Promenade for Butchers to learn more or request a free consultation.