5 Features Your Restaurant Software Must Have if You Want to Stay Competitive
January 29, 2023
5 minutes read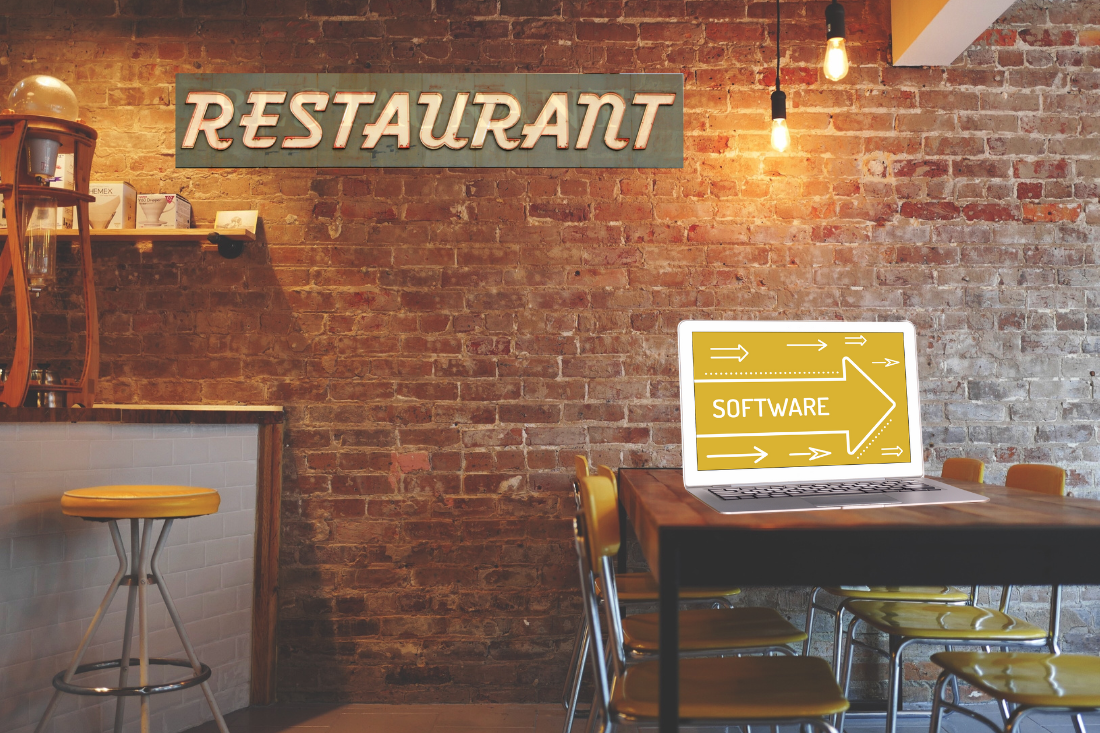 We've listed the top 5 essential features your restaurant software should include if you want to stay competitive in the ever-changing market. Before 2020, restaurant software was mainly used to run and manage a restaurant's dine-in operations. Overall, the restaurant industry wasn't known for following new technology trends. For example, many restaurants still didn't offer online food ordering and were waiting for the right moment to do so. Then, in 2020 the Covid 19 pandemic changed how the world operates. Suddenly, food delivery services exploded. As restaurants were fighting for survival, they had to adapt to take online orders. With inflation rising, it's still a fight for survival. The software that exists today for restaurants has changes alot in only a few years, and it can help your restaurant not only survive, but thrive. 
Here are the 5 features your restaurant software should have to help you stay competitive:
Multichannel e-commerce

Click & collect

Diverse payment options

Online table reservation system

Digital menus
Now, let's dive into each feature and see why they are important and how you can benefit from implementing them.
#1 Online Ordering 
Even after the pandemic subsided and consumers returned to the dine-in experience, online food ordering and delivery remained popular. If your restaurant still doesn't have a website that can take online orders for pickup or delivery, make that happen now! The online ordering trend shows no sign of slowing down. 
Today's consumers spend a large portion of their time online and expect to be able to buy anything they want online. So offering online ordering has not only become crucial for your restaurant to remain competitive, it sets you up to grow your revenue. You'll discover a whole new source of revenue when you start attracting customers who prefer doing their ordering online.
#2 Delivery
A majority of today's customers also want have the option of delivery. With new technology, there are a few different ways to offer online ordering and delivery. You can partner with third-party delivery services, but they will eat into your profits. If you're using third-party delivery services, review your books carefully to make sure you are making enough of a profit to make it worth your time. A better option is to make online ordering and delivery available through your website. A website with online ordering and delivery gives you much more control and flexibility–and you keep a more significant part of the revenue. Promenade for Restaurants, for example, is a software platform that provides a custom website, online ordering, and access to its network of delivery drivers. You also keep all your customers' information for future marketing efforts. Additionally, unlike third-party delivery services, 
you can contact a customer if there is a problem with the food or delivery.
If you have a website, you can link it to your restaurant's social media profiles and encourage orders from there. Marketing through social media and linking to your website is a very cost-effective way to attract new customers and more orders.
#3 Click & Collect
Another great feature to include in your restaurant software is the click & collect service. This is a hybrid method for food orders that consists of a combination of takeout and human interaction. A customer would order the food online and then come to the restaurant to pick it up. The statistics show that more than 50% of customers would spend more if the click & collect option were available. So, if you're still doubtful about this feature, know that it can increase your customer loyalty and revenue. Note that to be able to offer this service, you have to have an e-commerce website
#4 Diverse Payment Options
Digital mode of life brought along diversification of payment methods as well. The demand for cashless and contactless payments is growing, and more and more customers are expecting to have diverse payment options:
47% of customers

expect to pay with their credit card

40% prefer contactless payment, such as paying with a smartphone, smartwatch, or touchless device

4% are interested in alternative payments such as cryptocurrency
While offering a credit card payment option is important, it may not be enough. To stay on top of your service and customer experience, consider introducing other contactless methods. Pay attention to the online purchasing process also – your website should offer an easy and intuitive checkout process. 
#5 Digital Menus
Digital menus are another tech trend that emerged during the pandemic. These menus are accessible by scanning a QR code with a smartphone camera. QR codes are usually placed on the table, leading the customer straight to the restaurant's menu page. During the pandemic, this technology allowed for a safer, contactless practice during the dine-in experience – since it skips the part of every customer touching the menu with their hands. But, it remained popular even after the pandemic, mainly due to convenience. Having a QR code menu at your restaurant is super convenient for your customers but also for you – you won't have to print out the menus, and it's much easier to change any information or a menu item since it is online. 
Restaurant Software for Those Short on Time 
If you are super busy and wondering how to get started with online ordering, delivery, and other new technology for restaurants, check out Promenade for Restaurants. Promenade is an e-commerce platform that provides local restaurants with:
custom branded website

online ordering and delivery

social media and email marketing services

online reputation management (more good reviews)
…and much more.
Learn more about Promenade for Restaurants and growing your business.