Hottest New Products to Sell in Your Online Pet Store in 2023
March 27, 2023
5 minutes read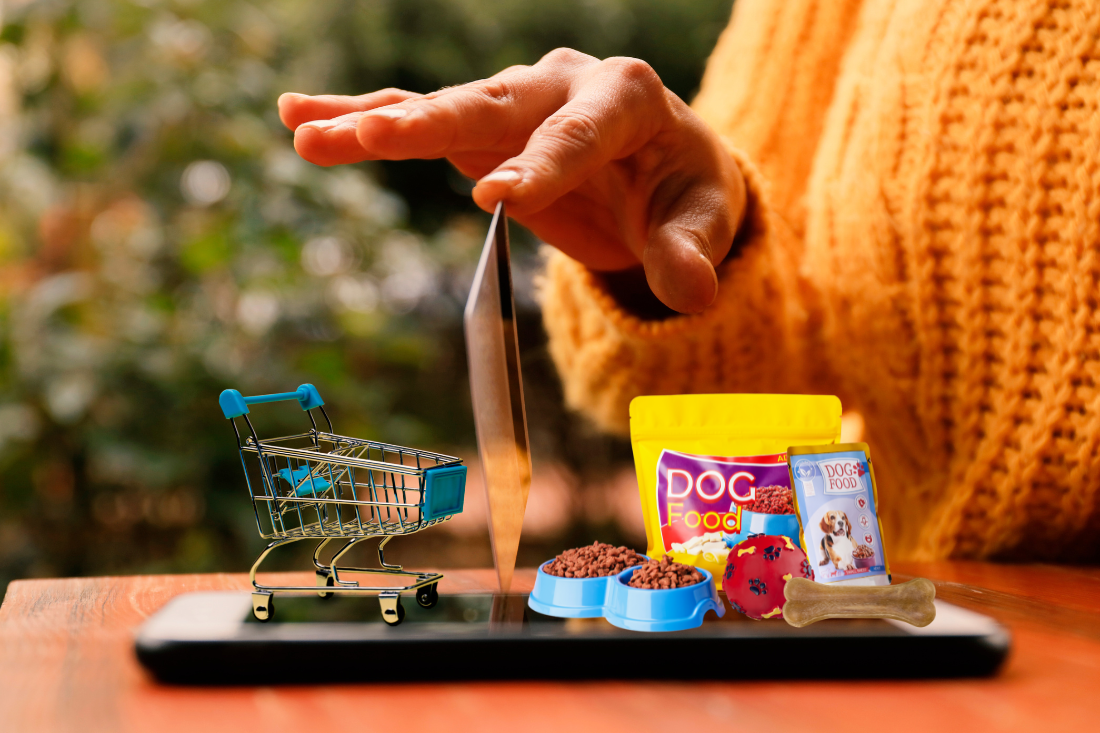 Want to make your online pet store generate as much revenue as your brick-and-mortar store? We've got you covered. In this article, you'll read about the most sought-after new pet products buyers are looking for online. We'll talk about what new products to sell and why. Ready to up your website traffic and revenue in 2023? Let's get into it! 
#1 Wearable Tech
Another range of items that are going mainstream is pet-centered technology. More and more pet owners turn to electronics for help managing and caring for their pets. Activity trackers, health monitors, and GPS pet collars are just a few of the most popular pet wearables.
Most consumers still consider smart products to be luxury items. However, as tech companies are outsourcing their production, product prices are becoming lower, making these items available to more pet owners. Depending on your audience, try adding either luxury or more affordable smart products to your product selection. Given that mass retailers usually don't sell tech products, this is an excellent opportunity for independent e-commerce businesses to differentiate themselves and beat the competition.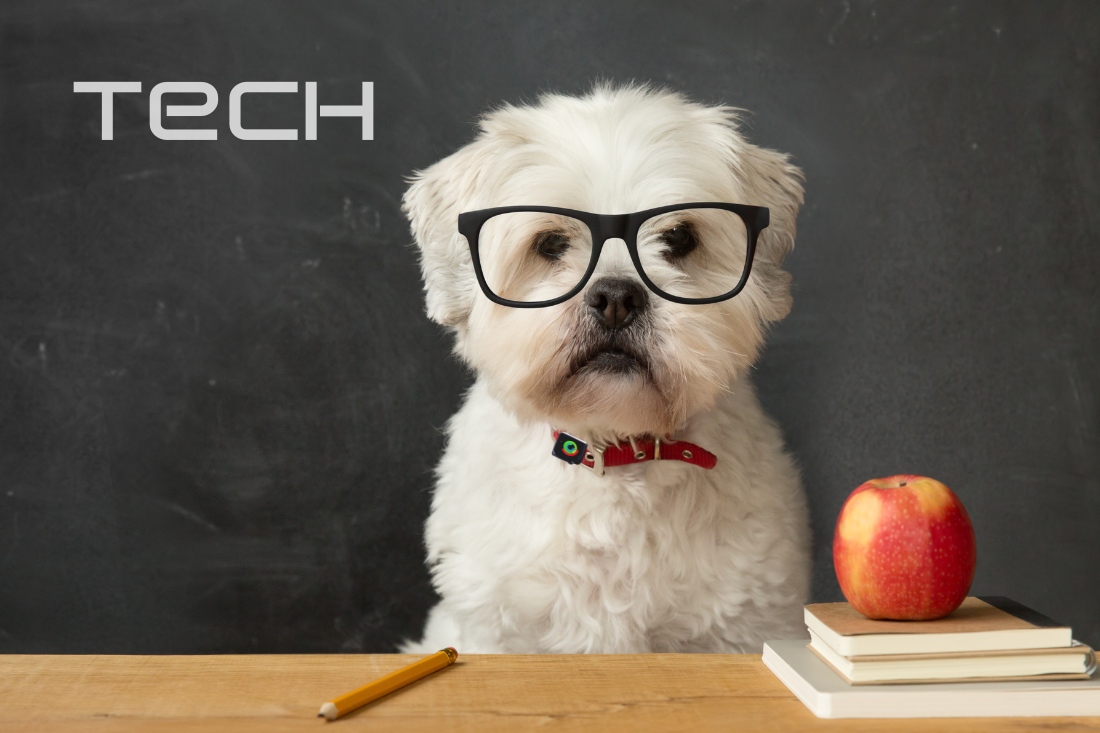 #2 Fountains And Feeders
After COVID-19, many of your customers had a hard time saying goodbye to their furry friends and going back to the office. More and more pet owners are now painfully aware of the time their pets are spending alone and are trying to make their furry buddies' solo time as easy as can be – and that goes for their eating and drinking habits. 
Pet fountains and feeders are currently experiencing huge popularity in online searches and sales, with more than 3600 searches for the term ''pet fountain'' and over 1900 searches for ''slow feeder bowl''. Both of these products ensure that animals have fresh water and an adequate amount of food while their owners are away. These automated feeding and drinking technologies are a great way to ensure animals have a healthy and balanced diet and preserve the longevity of their lives. 
Most smart food dispensers are able to stock and serve only dry foods, but some are able to provide moist and even wet foods. Try adding dispensers like Whisker Feeder and Petlibro, as well as fountains like PetSafe Drinkwell Pagoda or Cat Mate Pet Fountain to your selection, and see if your customers will be as thrilled as the majority of pet owners are with these items!
#3 Is Your Online Pet Store Ready for Dog CBD?
Another thing the pandemic brought is the consumers' heightened interest in the health of their pets. A lot of animal owners are focusing on building their pets' immunity, and it's spilling over into their buying habits. In the years to come, we'll see more pet owners buy supplements for their pets' joint health, fur and skin conditions, anxiety, and heart issues, as well as products to help weight management and oral health. Monthly searches for ''dog vitamins'' are already reaching 10,000, while searches for ''CBD for dogs'' have grown by 128% over the last five years, reaching their peak in a decade. 
All of these supplements, with dog CBD, canine vitamins, fish oil, and dog probiotics at the forefront, will help the pet supplement industry reach 1$ billion by 2027 and turn pet wellness into one of the largest sources of revenue for the pet industry. By adding these items to your online pet store, you'll get more income and give your customers what they need.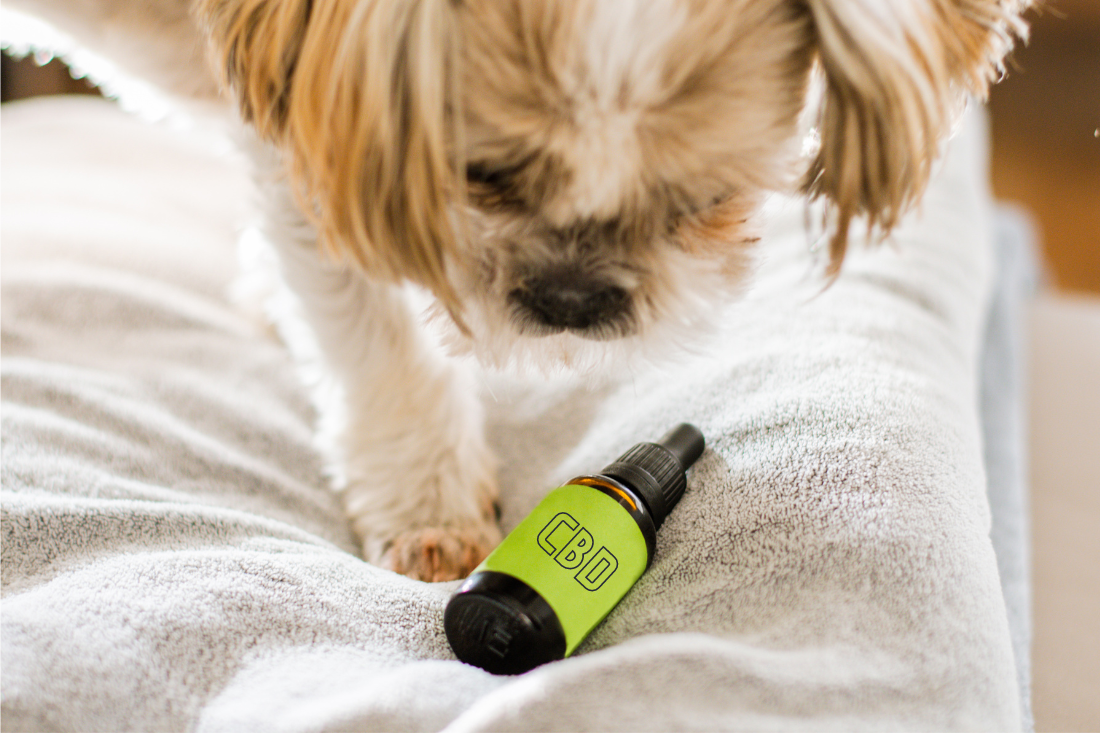 #4 Pet Beds with Special Functions
Pet beds are one of the most searched-for and purchased items in online pet stores. In January 2023, online searches for pet furniture exploded: the search for "pet anxiety bed" grew by over 400%, the "donut dog bed" search grew by over 350%, and "dog calm bed" grew by 50% in the last five years. 
Cater to pet parents by including donut dog beds in your pet product selection since this type of furniture corresponds to top searches. As veterinarian Hunter Finn, DVM, told People, donut beds work best for calming dogs' anxiety, as the bed walls make them feel protected, allow them to curl up naturally, and preserve body heat.
Pro tip: One of the largest trends in the pet market currently is the surge of premium pet products. Why not consider selling premium bed items like silk pet bedding? Many dog owners are looking into silk sheets for their puppies as they seem to show success in helping dogs with alopecia and other hair loss issues. 
Tired of losing business to big retailers and eCommerce giants? 
Promenade has focused solely on empowering local businesses to thrive against large eCommerce players and big retailers for over a decade. 
Now Promenade for Pet Stores is ready to revolutionize the pet supply industry by helping local pet stores to compete against the big dogs with a twofold approach: streamline and grow their business. 
The platform includes:
Online ordering and appointment booking 

An integrated delivery driver network

Product Catalog Management

Online Reputation Management

An automated marketing engine

Social media content
Ready to streamline your pet store business by 50% and empower it for growth?
Book a consultation to see how Promenade can help your business thrive.