How to Set up Pet Supply Websites for Profit in 2023
March 21, 2023
8 minutes read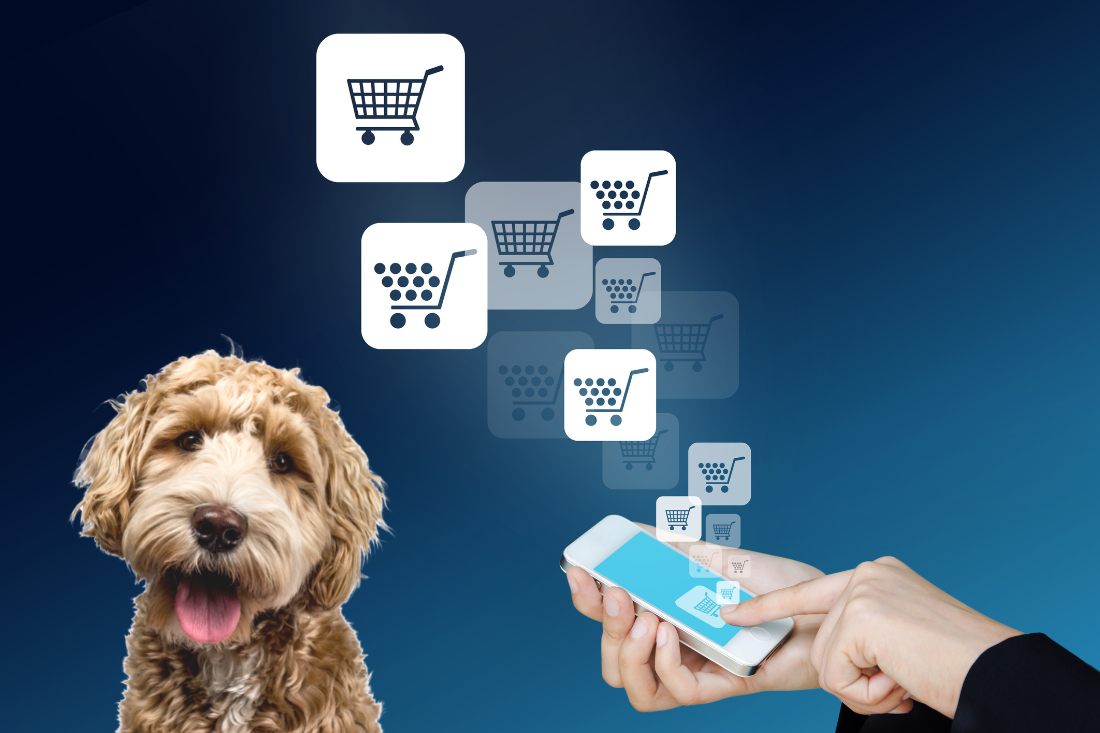 The pet retail industry is slowly but surely invading the online sphere, which makes setting up a pet supply website with online ordering is a must if you are looking to keep up with the competition. To be on par with the big players like Amazon, Dog.com, Chewy, and 1-800-PetMeds, you'll need a strong online presence. In this article, we'll teach you how to set up your online shop!
#1 Whatever You Do, Always Start With a Business Plan
Many consider business plans an unnecessary first step, but trust us when we tell you that having a solid sketch of your business goals, features, and executive decisions can be very helpful down the line. Even if you already have a brick-and-mortar store, opening up eCommerce is a different type of business – and should be approached as such. 
A pet shop eCommerce does not only bring you a whole new scope of customers but also a fresh set of competitors, a need for a different marketing campaign, a new pool of suppliers, as well as a few new employees. Introducing eCommerce also brings up the need to reconsider your budget and the ways you'll source it. Even if you are not seeking out new investors, a business plan always comes in handy – especially on those days when confidence is low and you need a reminder of how to reach for the stars. 
#2 Make Your Pet Store ECommerce Stand Out By Deciding on a Niche
If you want a successful business, you'll need your store to stand out in the vast marketplace of pet product retail. The truth is – it's much easier to distinguish your business from the competition when you have a platform curated especially for a target audience of consumers. Choosing your target audience – one of cat or dog owners, or even reptiles and spiders lovers, should be all up to you. The only rule of thumb you should keep in mind is that whatever niche you choose should correspond to your personal preferences – oh, and of course, a bit of business research!
Statistics show that the most common pet species in U.S. households are dogs, cats, and freshwater fish, so if you're looking for a profitable niche, consider catering to these animals' owners. And once you've decided on the broader niche of your online retail, start figuring out the specificities and the exact product range you'll provide, as well as the pricing of the products. Whether you plan on selling dog food, cat treats, pet clothing, medicine, or toys – or a bit of everything, research by looking at competitors' eCommerce websites and their price lists as well. Make sure your prices and products don't go over a certain threshold your competitors have put in place.
#3 A Clear Business Model Will Help Your Dreams Become a Reality
With a clear idea of who your audience is and what products you want to sell, you'll have to put in place a business model, one that consists of suppliers, inventory, and shipping. Business models are many, but here are the ones that are most common for online pet businesses:
Manufacturer

– If you are selling your own products you have great control over the entire process of manufacturing and selling. Once you've figured out where you'll source key ingredients for your products, it's up to you to create the product and make it available on your website. We won't lie – this business model is a risky one, but you know what they say: with great risk comes great rewards. So, if you want to create your own brand, this will be the business model for you. 

White label

– Sometimes you don't have to have your own manufacturing system to have your own brand – this is where the white label model comes in. You purchase products created by a company without any branding, and sell it under your own label. This is a great option if you are selling products for pet maintenance such as shampoos, gels, and other liquid products that can be easily labeled and branded.

Intermediary

– Intermediary is a complex business model, but it gives you the most control over the quality of products as well as the delivery process. It is a more complex business model since it requires you to purchase a set of products and store them in a warehouse, and ship them per request to your customers.

Dropshipping

– Dropshipping is a great starting point for small businesses that are just emerging because it requires neither elaborate logistics nor a warehouse – which also means your financal plan doesn't need to be as complex as for some of the aforementioned schemes. Per this model, a customer places an order over eCommerce, and only then your business orders the product from the manufacturer, and ships it to the client. 
#4 Decide Where to Host Your ECommerce
Online retail can be conceived in a multiplicity of ways. We always recommend stearing away from huge online marketplaces for pet retail, since these online intermediaries tend to include a huge profit margin – one that takes 10 to 30% of the profit. However, even if your decide to make your own website, you'll have to choose how to create it. Depending on all the steps you choose prior to this one, we recommend choosing among the following options:
A DIY website

– Create your e-commerce with website builders such as Weebly, Wix or Squarespace. These options are good for anyone who wants to have their own website but doesn't have the tools, the know-how or the budget needed to hire a professional team of developers.

Designed by web developers

– Having an e-commerce website created especially for you by a team of developers is great, as it gives you a lot of freedom and flexibility. However, it is a more expensive and a more complex process since it requires a whole set of steps from finding the right team, and constantly communicating with them over your vising.

Part of a package for your industry

– Companies like Promenade provide online retailes with premium, SEO-optimized e-commerce websites with integrated POS systems. Purchasing a website from such a company is a great third-way for small business owners who want a branded online presence that corresponds to their industry, but don't want to spend a lot of cash or time learning everything that comes into the eCommerce creation process.
#5 Your E-Commerce Isn't Complete Before It's Promoted
Once everything is more or less set up, it's time to promote your business! After all, you can have the best business in town, but what is it good for if no one knows about it? That's why you have to put in place a strong marketing strategy that will target your audience and present your products in the best way possible.
Here are a few recommendations on how to promote your business successfully without it costing a fortune:
Add a blog section to your website

– If you introduce SEO (search engine optimization) to your blogs, you can get tons of organic traffic to your website. Try posting a weekly blog on topics that are of interest to your audience (e.i. the best pet grooming salons in your city; a how-to guide on moving with a pet etc), and spicing them up with keywords they would normally use to find a business like yours, so that you end up in their browser search easily. 

Have a strong social media presence

– Most people use social media to find businesses that are of interest to them. So, setting up a strong Instagram and Facebook presence is a must for any eCommerce business. Use these platforms to share your products, make sales and new product launches known, and just connect with your customers. 

A strong Google My Business profile is the way to go

– A Google Business account, or a GMB profile as it's commonly known, is like an online business card for your store. It lets your customers know about your website, location, contact details, working hours, and product selection – and all of that for free!

Optimize your profile

to generate over a thousand GMB views over only a month, gather revenue and a continuous stream of fresh eyes on your e-commerce.
Promenade works hard on being the best partner of US-based small businesses – whether that is by sharing business tips gathered through years of setting up online storefronts, or by offering a complete business platform to flower shops, beverage stores, restaurants, butcher shops – and now pet shops as well. 
Become a Promenade Partner and get a custom pet store e-commerce and a full-blown online presence from a company that has already helped thousands of local store owners. Book a demo to see your business thrive.