How to Add Product Tier Images
July 12, 2022
2 minutes read
Florists have the ability to add images that are specific to product tiers on the florist dashboard. This means that when a customer wants to buy a deluxe or premium bouquet, you can show them a picture of one. Studies show that most online shoppers are heavily influenced by images. In fact, including product-specific images are a major factor that leads customers to upgrade to a larger bouquet.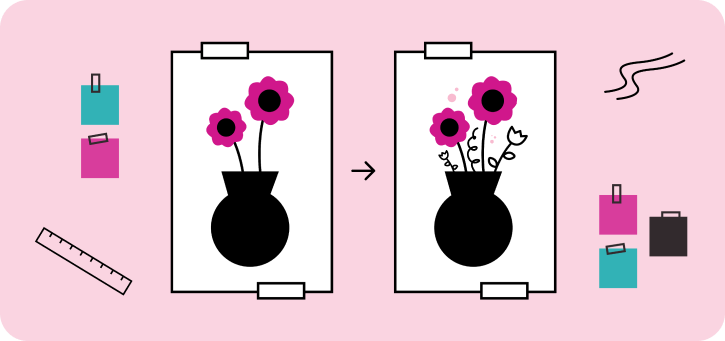 How to Add Product Tier Images
When you edit a product in your catalog, there are three sections for Product Photos.
 You can upload Deluxe, Premium, and Standard photos.
Once you add the photos, we handle the rest! Customers will see the updated photos in all areas: the product listings, during checkout, in their email updates, and their order history.
NOTE: One Standard Tier Image is required for all Product listings.
Don't worry if you don't have time to update your images right away. Until you add the new photos, the site will function as it did before. From the customer's perspective, they won't notice any change. They'll only notice the difference once you add your new photos.
Where You'll See the Product Tier Photos
Currently, you see Product Tier Photos:
order detail pages
hypertickets
reviews
We're working on bringing this feature to Today's Order page as soon as we can. For the florist dashboard, we're working on rolling out the updated images in all areas.
Tips For Taking Product Photos
When you're taking your product photos for this new feature, there are a few things to keep in mind:
Use multiple images to highlight the differences between your Standard, Deluxe, and Premium bouquets. This will encourage customers to upgrade.
Customers like photos that show a sense of scale. Try to include a person or item in the photo that can give a clear idea of how big the bouquet is.
Customers like context for a bouquet. Show the arrangement in a setting that gives them ideas to best display their arrangement.
Use BloomSnap photos as an opportunity to fill gaps in your image library and update your products! Just make sure higher tier images represent the additional quality customers are paying for.
Questions on using this feature
Please feel free to reach out to your CS Representative. We're here to help your florist business grow!