How to Grow Your Business During Turbulent Times
May 6, 2022
5 minutes read
Running a company during COVID-19 proved to be a rollercoaster ride for small business owners everywhere. The need to grow business by implementing new cleaning practices, enforcing mask mandates, transitioning to touchless payments, and navigating supply chain bottlenecks has been enough to frazzle even the coolest and most collected of entrepreneurs.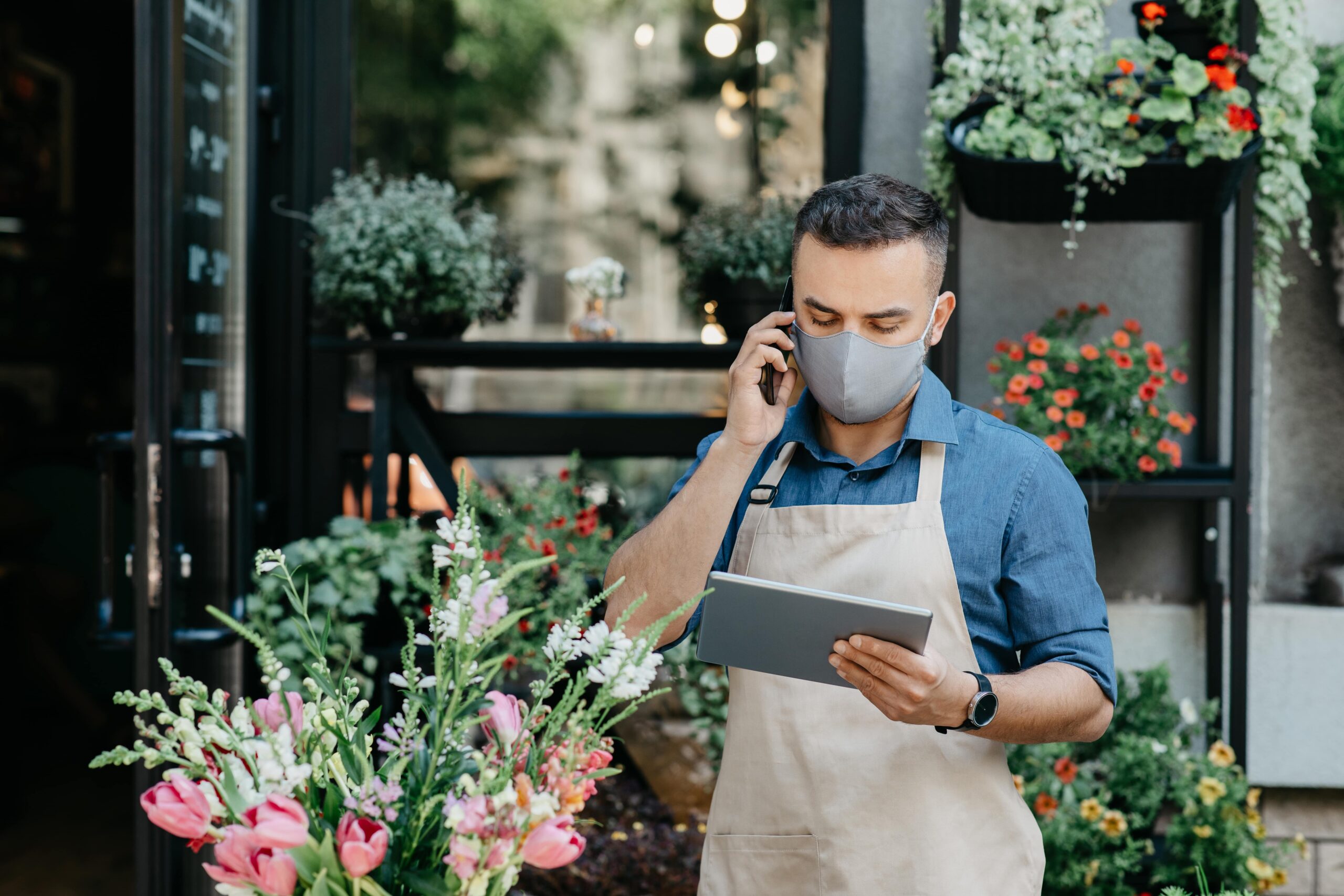 Growing Business Is Possible Even in the Hardest of Times
Experience showed that with the right strategy and a bit of good faith, it's possible to grow your business, expand your customer base, and boost your bottom line, even during the most turbulent of times. This article includes six simple tips you can implement to ensure your business thrives, even when it seems almost impossible.
#1 Social Media Is a Great Way to Forge a Relationship With Your Customers
Statistics show that the US inflation hit a 39-year high last year, and is expected to only get worse in the months to come. With all of the economic uncertainty, it's more important than ever that your business establishes trust. 
The easiest way to establish the credibility of your business is by ensuring you are posting regularly on all your social media channels. Frequent social media activity shows your business is committed and accountable – two qualities that can help you stand out in a crowded marketplace.  
Social Media Engagement Tip: If you're looking to build community and increase interaction, consider the following ways of engaging your audience:
Ask relevant questions

Offer informative and educational content

Share information about your products or services
#2 Staying in Touch Through Email Marketing Can Help Grow Business Tremendously
The marketing statistic known as the "rule of seven" states that, on average, a business interacts with its audience at least seven times before convincing them to become a customer. Email marketing allows you to do that in a subtle and inoffensive way, all while staying at the forefront of your customers' minds. 
Here are a few fool-proof email marketing tips to include in your marketing strategy and ensure increased customer engagement and sales growth: 
Create interesting subject lines to increase open rates

Keep the email body short and sweet to retain attention

Send coupons, discounts, and helpful information to reward the audience for their interest

Share highlights and updates about the business, and keep customers in the loop
#3 Taylor Your Business Hours to Your Target Audience
Business hours catered to your primary target audience encourage customer traffic and subsequently – increase revenue. This is especially true if you own a brick-and-mortar location that attracts crowds at specific times. 
It's important to consider your target audience's needs, and cater to them specifically. For example, if your business primarily serves senior citizens or retirees, it's ideal to open your shop earlier in the morning when they're out and about. On the other hand, if night owls are your primary consumers, you might want to swap your morning hours for a later shift that covers the afternoons into evenings. Keep in mind that if you take your business online, you'll be able to generate revenue without even having to physically be at your store at all times. 
#4 Virtual Events Are an Inexpensive Way to Engage With Customers
Another effective (not to mention inexpensive) way to grow your business is by hosting a virtual event. According to Vimeo's 2022 statistics, virtual events increased in popularity by 35% since 2020, at the expense of hybrid and in-person affairs. Most often, they are organized with the intent to engage with and educate online customers.
What makes virtual events perfect is that they are cost-effective, safe, and flexible, yet still effective. You don't have to rent a venue, worry about catering, or purchase any permits. And the event doesn't even have to be live: you can pre-record a webinar, highlight your new line of hand-crafted bouquets, or show your customers how to make the perfect arrangement in a few simple steps. Get as creative as you want!
#5 Online Sales Could Be Revolutionary for Your Business
Wouldn't it be nice if your business stayed open even long after the physical location closed? You could make money 24 hours a day, even when you're sleeping.
As a small business owner, it's the little things that set you apart. The right software for online sales can maximize your customer's online experience and ensure you continue racking up sales, even when the competition's closed.
#6 Grow Business By Investing in Reputation Management
COVID-19 changed the face of online reputation management significantly. Statistics show that customer review interactions increased a whopping 89% compared to pre-pandemic levels. That means online shoppers spend more time searching for, filtering through, and reading reviews. 
Considering that 85% of people read customer reviews before purchasing, it's more important than ever that your business has a solid reputation. Investing in a service that helps you acquire and manage online reviews makes a lot of sense, and could help you grow your business exponentially.
Remember – You Don't Have to Do This Alone
If you're a small business owner struggling to navigate the constantly evolving pandemic landscape, an industry-specific vertically-focused software could be a true game-changer.
Learn more about Promenade by booking a demo to see how we can help your business grow. With our all-in-one solution, you can easily get a custom website, sell online, deliver, and have help marketing.