Mother's Day Promotion Ideas to Boost Your Floral Profits
March 15, 2023
7 minutes read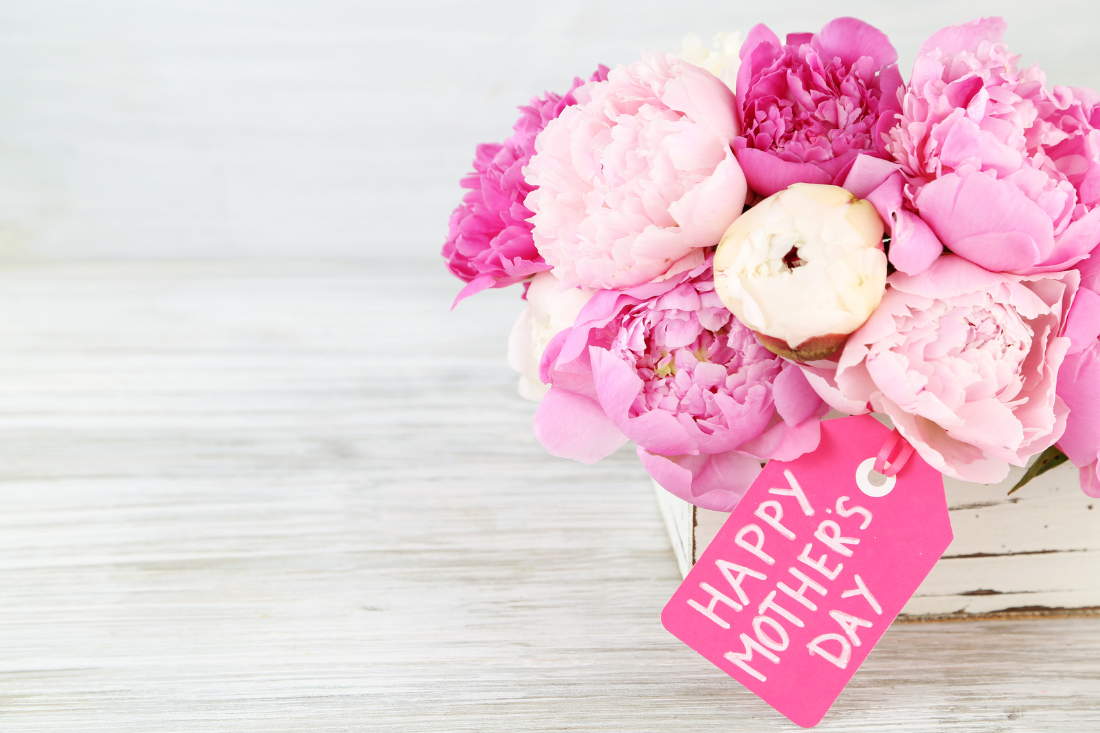 This short guide with Mother's Day Promotion ideas will help you create a simple strategy to boost your floral sales! Make the most of this day; besides being the ideal opportunity to shower special women in our lives with love, Mother's Day is also the second-biggest annual retail event. So get ready for several ideas to grow your holiday profits this year.
Having a Promotion Strategy Is Key to Increasing Revenue
More than 84% of Americans celebrate Mother's Day, and most with a gift. The average cost of a gift a mom will receive on this special day is $200, but who is buying all these gifts? Research shows that customers are buying for more than just their mothers on Mother's Day, a fact we've known for a long time at BloomNation.
Who People are Shopping For on Mother's Day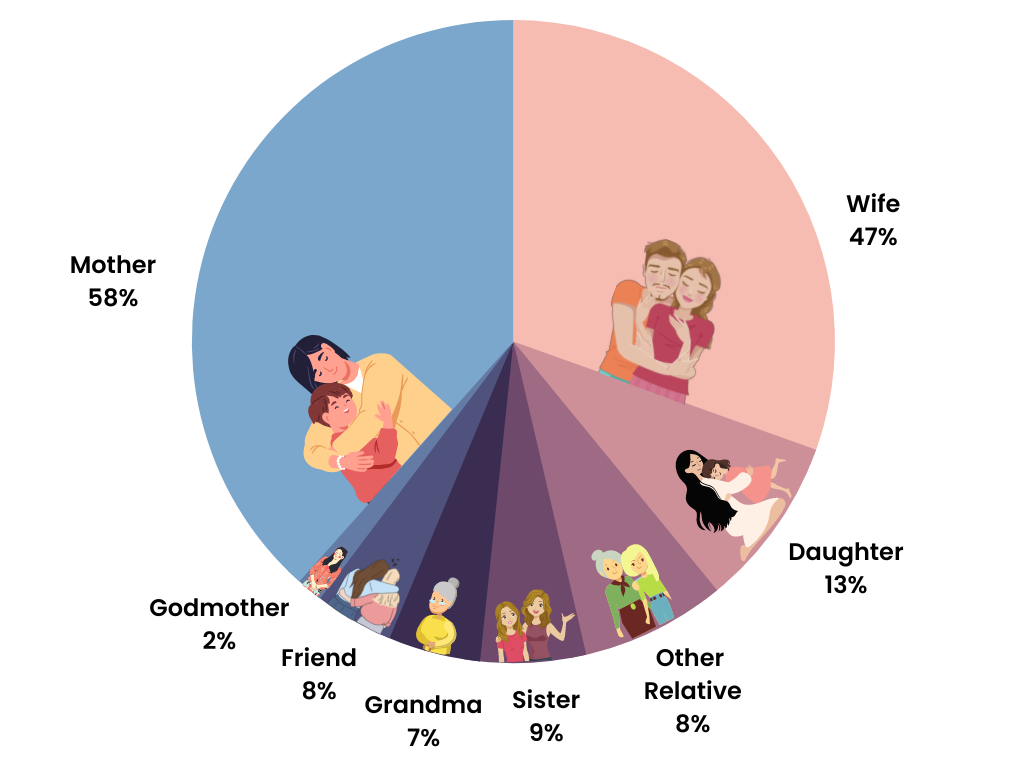 With this crucial information, consider using the following marketing strategies to remind your customers to buy flowers for their friend, sister, or wife.
Start Your Mother's Day Promotion Ideas Early 
We recommend starting your Mother's Day marketing 3 to 4 weeks before the holiday. Communicate through all available methods: email, social media, and Google ads. 
Take the time to update your Google Business Profile by adding some Mother's Day arrangements to your listed Products. You can even mark arrangements with "buy now" and link them to your eCommerce website. See our Flower Shop's Guide to Optimizing Your Google Business Profile for instructions.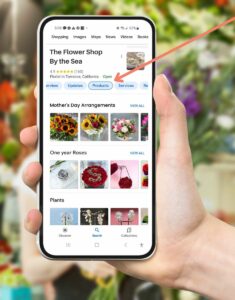 We know how busy florists get as the holiday approaches! But you can use the free Meta Business Suite to schedule posts and ads to Facebook and Instagram weeks in advance. Social media ads are an inexpensive way to advertise to reach new customers. A budget of $100 for Mother's Day social media ads is a good place to start. Check out the Meta Business Suite tutorials to help you get started. 
Consider giving Pinterest a special spot in your campaign this year. It turns out that Pinterest is the top-ranking social network when it comes to Mother's Day searches.
Don't Forget Last-Minute Shoppers
Digital marketing plays a massive role in last-minute holiday shopping. Research shows that 48% of people leave gift shopping for the week before the date, so tend to the procrastinators. We think it's a good idea to send 1-3 emails the week before Mother's Day, and one final email on the day. Heck, you could send an email the day after for those who sadly forgot Mother's Day! It may feel like a lot of advertising, but customers will be grateful for your reminders.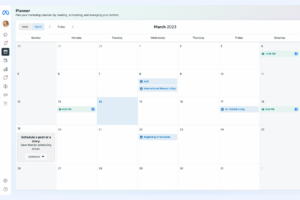 A Gift Guide Is a Great Way to Market Your Products
No matter how much we love our mothers, getting them gifts can get tricky. So, why not ease up the troubles of loyal customers with a custom Mother's Day gift guide? 
Show them all the options you offer and suggest who might be the best recipient: classic arrangements, year-long roses, plants, wine, cookies or chocolates, and gifts under $100. Customers searching for something new for their mom will feel cared about when they can order with ease. 
Create a gift guide in your preferred form; some ideas include:
blog post

email

e-book

infographic

social media post
Grow Your Email List With A Mother's Day Giveaway 
It's good to let the public know just how much your business honors and appreciates mothers. So, throw a Mother's Day giveaway to make a few moms happy, and grow your email list simultaneously.
There are only two rules to a successful Mother's Day giveaway: offer something valuable and enticing and make the giveaway easy to enter. Social media provides a simple way to do a giveaway. 
Follow these steps for an easy giveaway on social media:
Choose your giveaway prize (like an especially exquisite Mother's Day arrangement)

Ask people to direct message you with their name and email address through Facebook or Instagram. 

Communicate that you'll select the winner randomly and notify them by email.

Enter the emails in your database.

Promote the campaign through social media ads to reach people beyond your current customers.
Announce the winner by email and social media so customers can see you've followed through on the prize. And they can get excited about the next giveaway!
Throw a Mother's Day Event 
What better excuse than Mother's Day to throw a special event in your flower shop and celebrate all the local Moms? Before you tell us we're crazy, consider that the whole month of May reminds us of our mothers, so plan an event to take place weeks before Mother's Day and avoid any extra stress during the holiday rush. 
You could throw a High Tea for Mothers and Daughters, a brunch, or a causal open house with hors d'oeuvres. Not only will your shop create more community awareness, but people will see your arrangements in person and, of course, purchase your products!
Promote the event in the weeks leading up to get more traffic to your flower shop and website. We don't have to tell florists to decorate to a theme and serve Mom-centered nosh, but you could throw in a few Mother's Day promotions for attendees. 
Mother's-Day-Only Free Shipping Will Increase Sales
If you can sell online, it's a good idea to provide limited-time free shipping on certain products. Free shipping is the number one reason folks opt for online rather than in-store shopping. Additionally, it incentivizes shoppers to spend more on products to make the most of this one-of-a-kind opportunity. 
Chances are your website will be getting more visits in the days leading up to Mother's Day. To catch visitors' attention and get them to purchase, place a banner on your website stating the deal. Or change the contents on the homepage to include the offer. Most importantly, create multiple emails and social media posts to communicate the promotion. 
Be On Your Social Media
Engage with your customers by asking them questions ahead of Mother's Day on Facebook and Instagram. Ask them to share their plans for Mother's Day or a favorite memory of their mom. People love to share their own experiences, which might be the perfect way to start a conversation with your audience. Plus, it can allow your business to share user-generated content next year on Mother's Day by sharing a few responses as quotes (with their permission, of course!).
Here is an example post you could share with your audience:
"Flowers and plants are the most bought gifts for moms on Mother's Day than on any other holiday in the year. After all, moms deserve only the best! 💐
How will you be celebrating Mother's Day this year? Comment below 👇
#mothersday #mothersday2022 #mothersdaygifts #motherdayflowers #giftideas"
Don't waste time and energy trying to do it all alone. For the best strategy to bring in the highest revenue, contact BloomNation today. With our industry-leading POS and automated marketing engine, your business will be growing well past Mother's day!