Communities Support Local Restaurants
February 8, 2023
8 minutes read
(And How You Can Support Them Too)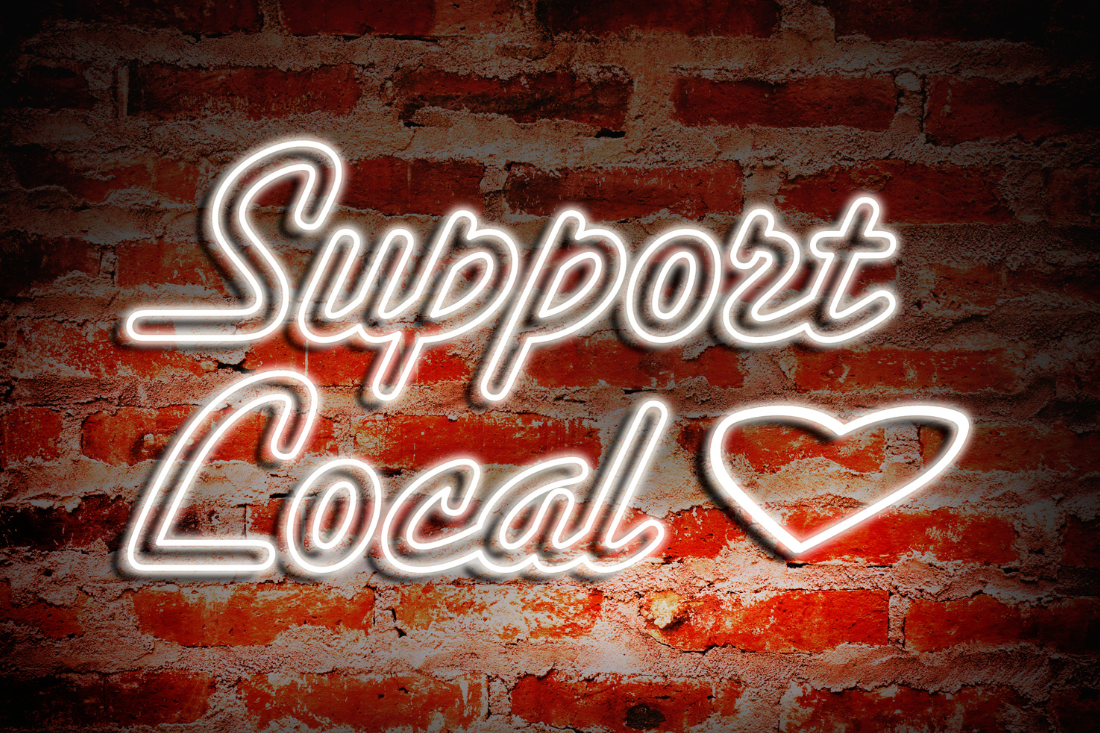 Here's a fun fact: when you order food directly from your favorite place–rather than GrubHub or Door Dash–you support local restaurants! You might be wondering why this is important. Hear us out.
It's no secret that inflation has been on the rise this past year. With the cost of food increasing and staffing issues, many local restaurants are struggling. But communities are meeting the challenge and finding creative ways to support their local establishments. Take inspiration from the following ideas and stories of residents who took action to keep their local restaurants thriving. 
Ordering Delivery Direct from the Restaurant
Noelle Harrison took it upon herself to help neighbors in her Chicago suburb to ditch delivery from third-party apps and order directly from local restaurants. Her quest began when she read a post on her neighborhood's Facebook group reminding people about the importance of ordering directly from restaurants. Harrison decided to reach out to independent restaurants in her area and created a spreadsheet with their information. People enthusiastically shared the list on Facebook, and Harrison made the national news with her heartfelt mission.
Harrison said that it had been nearly impossible to avoid ordering from third-party food apps when she lived in San Francisco for over twenty years. She wanted to make a difference in her new town. 
"I wanted to engage with folks that are not only probably still struggling from the pandemic but are actively hiring folks from the community," Harrison said.  
Lucia Herrejon, co-owner of XOchimilco Mexican Restaurant is one of the eateries on Harrison's spreadsheet. She says her restaurant suffered from the high fees from delivery apps. 
"It's such a large cut, and in order to stay in business, we decided two weeks ago that we would cut off all third-party delivery companies," Herrejon said.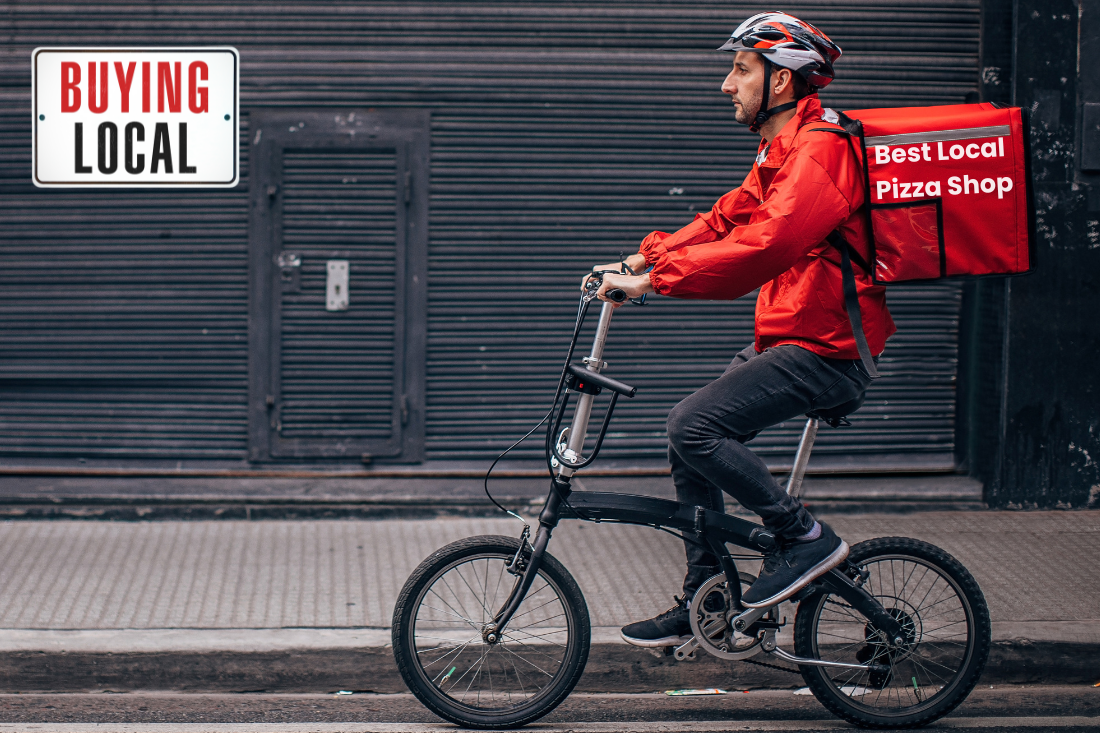 Chicago took measures to make third-party delivery apps disclose their fees and cap them at 15%. However, that fee limit will expire in October 2022, and fees will likely return to up to 30% taken from each order.
Herrejon says, "We're still struggling to find supplies, and prices are increasing for everything. It didn't make sense to continue to give such a high percentage to a third party when we're still struggling to make it through day by day."
Most people are unaware of how high third-party fees are and the difference it makes when you order directly from a restaurant. With costs rising, third-party delivery services can make a restaurant's profit margin razor-thin. So check the restaurant's website to see if they offer delivery before ordering. If they don't, consider choosing pick-up. Ordering your meals straight from your local place is a powerful way to back your restaurateur neighbors. 
Buying Gift Cards and Merchandise 
A great way to support your local restaurant is to buy gift cards. You can buy them for yourself to spend later, or gift them to your friends and family. If your restaurant has its own merchandise, consider buying that too. Giving a guest visiting from outside the area a t-shirt from your favorite place is a fun way to support your local restaurant while making a memory. Or treat yourself. More than their profit increase, buying gift cards or merchandise will also boost your local restaurant's confidence – everyone loves to have fans.
Writing Good Reviews
If you enjoy your local spot, the simplest way to support them is to write a positive review on Google and their Facebook business page. It gives them a real boost since more and more people check online reviews before deciding to visit. 
Supporting Local Restaurants on Social Media 
After one of her favorite restaurants closed due to the consequences of Covid-19 restrictions, Kim Janel decided to start a Facebook group. The intention was to collect and share information about local restaurants' working hours and delivery options during the lockdown. Janel figured people are confused about this information, so they don't consider ordering from small restaurants, and the restaurants are losing revenue. She wanted to spread the word and help her favorite places stay open and generate business. The group turned out to be very successful. It became a community and a member-driven dining guide. It continues to grow even today in the post-lockdown times as a place to promote positivity for small restaurants. Janel says even the restaurants started reaching out to her, asking to be included. The best thing is that it's completely free and organically grown.
A great thing you can do to support your local restaurants is to engage them on social media. You can join a Facebook group with local restaurant recommendations or even start such a group. Besides following small restaurants on their social media profiles, consider posting stories with photos of food from the restaurant. Remember to tag them so they can repost!
Being Patient 
They say that patience is not the ability to wait but the ability to keep a good attitude while waiting. 
Rising costs, inflation, and staffing issues are affecting many independent restaurants. Workers are taking double shifts, or they work without a day off. Wait time can be longer, especially during rush hours. Mistakes might happen. Try not to get irritated if you wait a bit longer by keeping these circumstances in mind.
Portion sizes may have also decreased due to a lack of availability and higher costs. Simply being patient with minor frustrations is a wonderful way to support your local restaurant during these challenging times. 
Recommending To a Friend
We all know that good words travel fast. Remember to recommend your local restaurant to your friends! You can advise them what meals to order or when is the best time to visit. This is a win-win situation: the restaurant will get more customers, and your friends will be happy to enjoy delicious meals. Not to say you will get some extra points among your friends as the person who knows the best food in the neighborhood. 
Events Aiding Local Restaurants
In late 2021, a series of dining events were organized in the small town of Wilmington. The event featured celebrity chefs from the TV show "Top Chef." They were asked to be guest chefs at the town's restaurants. The intention was to raise money for a fund supporting independent restaurants and to help present the city as a dining destination. The organizer of the event, Tyler Akin, a chef at one of the local restaurants, said he wanted to help save the independent restaurant industry, which was at a low point due to Covid-19 restrictions. The series of fundraising dining events turned out to be very successful as it raised even more money than expected and became a big energy boost for the local restaurants.
Events or fundraisers organized in local restaurants can be a great way of support. More than raising money, it can be inspirational and spread the word about the importance of community involvement in supporting small restaurants. 
Small restaurants are important pillars of the community. When you support your local restaurant – you help your neighbor. You support creating memories. Your local community will grow and be more stable- and your neighborhood will stay diverse and unique.
Why Support Local Restaurants? Top Reasons: 
More money stays in your local economy since local restaurants pay taxes to the local government.

Local jobs are created. 

It's good for the environment since small restaurants' supply chains are usually more local also. So supplies require less travel and gas. 

The uniqueness of your neighborhood is maintained – every local restaurant has a unique offer, unlike big restaurant chains.

Cultural diversity is promoted through the uniqueness of the food.

You support your neighbor to realize their dreams.
A more personal benefit is developing a more intimate relationship with employees and the owner.
So, next time you can't decide which food to order, think about your favorite local spot and that you can help sustain them. Don't be shy; share these ideas with your friends and neighbors!
We are Promenade. Promenade is an e-commerce platform for local, small businesses. From florists to restaurants and beverage stores and butcheries, Promenade provides companies with their own website, online ordering, and a system for delivery that helps restaurants keep their profits. We have been committed to helping local small businesses grow for over a decade.
Want to know more? Go to getpromenade.com/restaurants!